Page 7 of 7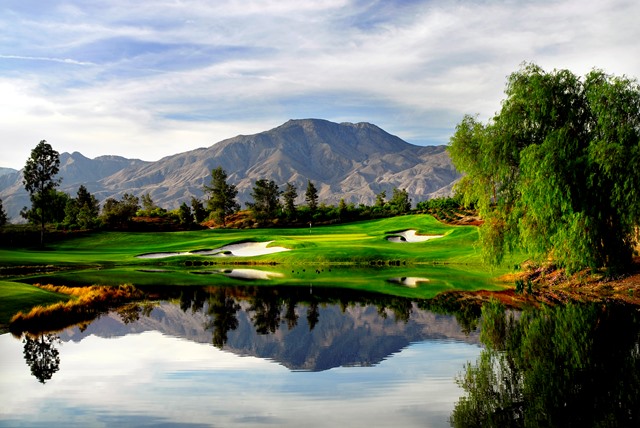 Out-of-State Stunners
Crystal Cove: At Crystal Cove, "life's better at the beach"—Newport Beach, to be exact. The sun-drenched destination offers first-class shopping, dining and golfing nearby and access to the backcountry and wilderness areas of Crystal Cove State Park. Homes for sale and for lease are available. crystalcove.com.
Gozzer Ranch: Located on Lake Coeur d'Alene in Northern Idaho, this luxury community boasts all-seasons recreation, top-notch golf and natural beauty in the form of lakes, forests, state parks and wildlife. Need a ride to the heart of Coeur d'Alene? Hitch a ride on Gozzer Ranch's handcrafted Stancraft water taxis. gozzerranchclub.com.
The Madison Club (pictured): Custom homes, villas and home sites (half acre to one-and-a-half acre sites) are available at this modern interpretation of California's classic country clubs. Found in La Quinta, the club oozes an understated luxury and offers the finest-quality golf and club facilities (including a private movie theater, delicious dining, a fitness center, a spa and more). madisonclubca.com.
Promontory: This mountain playground in Park City spans 6,400 acres, allowing plenty of room for luxury real estate offerings (new construction is available) and endless amenities and activities. Generations gather for top-notch golf, hiking, tennis, water sports, arts and culture opportunities and snowy excursions, to name a few free-time pursuits. promontoryclub.com.
Red Ledges: This Park City standout has more than 140 homes completed and nearly 100 more in process. Families flock to Red Ledges for the 18-hole Jack Nicklaus Signature Course, the first-ever 12-hole Jack Nicklaus Signature Golf Park, the Jim McLean Golf School, the Cliff Drysdale Tennis School and endless other amenities and activities. redledges.com.
The Summit: Entertainment, fine dining, glitz and glamour—the fun of Las Vegas is well known. This 555-acre private club community brings a new age of private residential living to the area, offering wellness and outdoor opportunities, championship golf, a activity-packed kids' club and more alongside Vegas' familiar amusement. summitclubnv.com.
Yellowstone Club: This dreamy retreat takes claim as the the world's only private ski, golf and adventure community set amidst the Rocky Mountains. The setting near the northwest corner of Yellowstone National Park means outdoor adventuring is exceptional and exciting (think fishing, skiing, snowboarding, horseback riding and much more). yellowstoneclub.com.