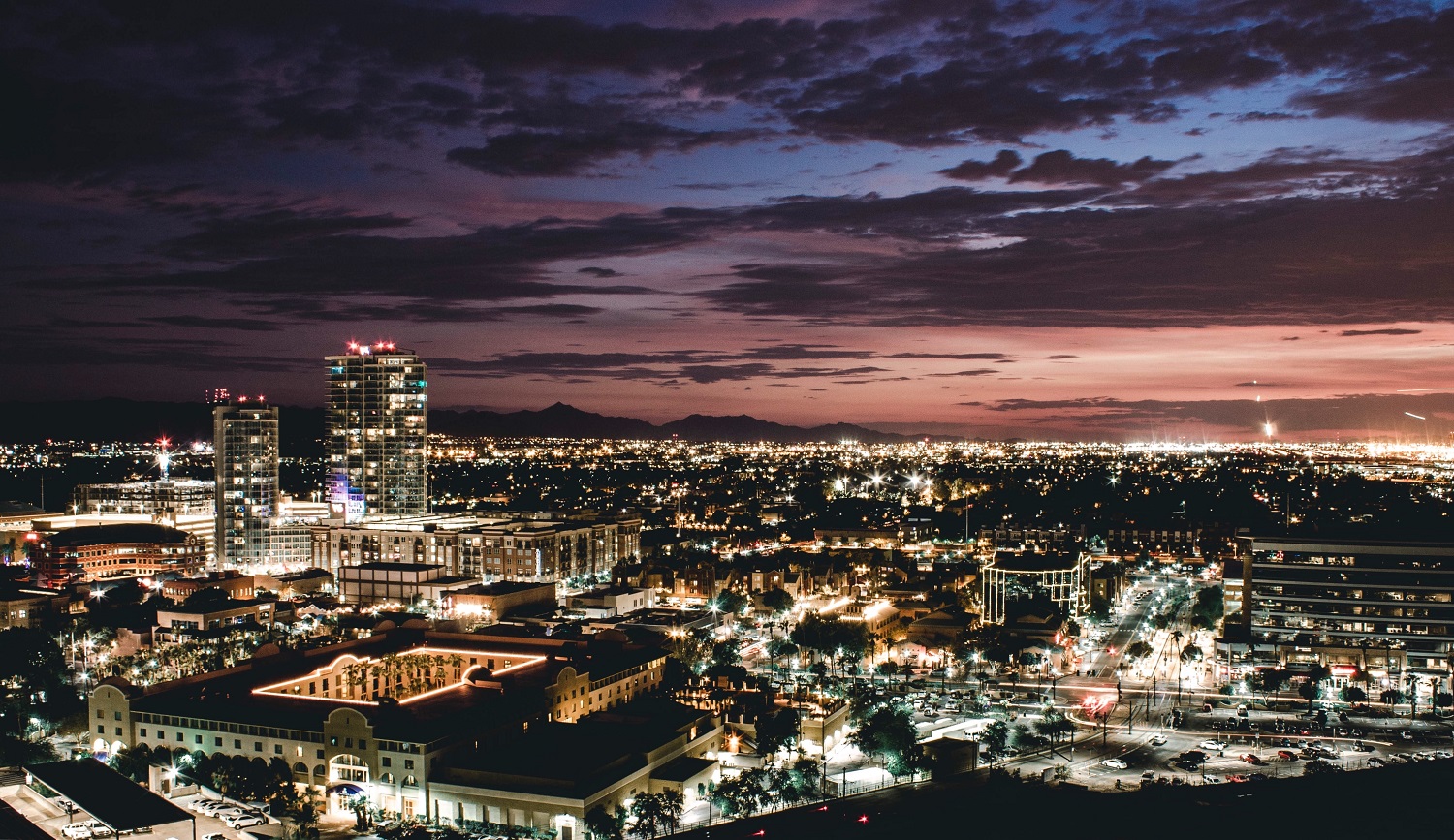 Tempe, Arizona, is a thriving, growing neighborhood in the suburbs of Scottsdale and Phoenix. As home to Arizona State University, Tempe has a younger demographic than other suburbs in the area and, as such, is an area that is always bustling and humming with activity. What's more, Phoenix and the surrounding area is the 5th most populous city in the United States and covers an area of over 500 square miles meaning that there will be a lot to do and see.
When thinking of Phoenix, most people think it is a city spread out, hot in the summer, and not much else. But, in fact, Phoenix is home to a number of businesses, professional sports teams, fine dining, and everything that a significant global metropolitan center boasts. Scottsdale, Glendale, and Phoenix take up much of the discussion when people think about that part of Arizona, though Tempe, in its own right, is a fantastic place to live and visit.
Tempe is home to Arizona State University Sun Devils, which boasts most major NCAA sports, including football, baseball, track and field, swimming, and soccer. Additionally, Tempe was the home to the Arizona Cardinals of the NFL and will host the Coyotes of the NHL at the Mullett Arena beginning this year (2022). One of the primary things to do in Tempe is centered around outdoor activities such as hiking, biking, spending time in the numerous parks, and running. As a hiking destination, there are some fantastic vistas to explore in the area.
Hiking Spots
With so much of the Sonoran desert surrounding Phoenix and Tempe in particular, the hiking spots nearest to Tempe are just a short drive from campus and downtown. Some of the top area hiking spots to consider include:
Piestewa Peak Summit
Wind Cove Trail
Waterfall Canyon In White Tank Mountains
Deem Hills West, and more
When you consider visiting Tempe, getting around and finding things to do is top of the list. The city of Tempe makes it extremely easy to fly into Skyharbor Airport and get downtown with the Skytrain and light rail. The light rail train system runs around Tempe and is quick, accessible, and cheap.
Tempe's hotels and food prices are much more reasonable than in downtown Phoenix and Scottsdale. In addition, many of the bars and restaurants in Tempe are as top-notch as those in Scottsdale but at a price that is more in line with their customer base, aka college-aged students with refined pallets.
Another key reason to consider visiting Tempe is that as a bustling college town, there is always some activity and event being held in the area, from college sports to Broadway-caliber shows and musicals. There are seasonal events like the Tempe Oktoberfest, regular art exhibitions, and touring musical concerts by significant musicians.
In fact, so many activities are hosted in Tempe that they have created their own tourism website and calendar. And what visit to a college town wouldn't include a list of recreational activities and spots like nightclubs, bars, and more?
Bars, Breweries, And More
In Tempe, you can find more than just a college bar. The area boasts a number of award-winning breweries as well. All within a few blocks of each other are four significant breweries to cater to the hop-head in all of us. So choose between Four Peaks Brewing Company, Pedal Haus, Fate Brewing Company, and The Shop Beer Company and enjoy a cold one.
There are several dispensaries in the area for people looking for more private ways to relax. Cannabis is legal in the state of Arizona for adults over 21 years of age and is limited to a quantity of 1 gram per person. Finding a dispensary in Tempe is as easy as a walk to the nearest corner or a Google search.
Some of the top-rated dispensaries in Tempe include some well-known and respected names in the business. These include:
Sol Flower
Nirvana Center
Sunday Goods
Mint Cannabis
High & Classy
Parc Dispensary
Top Tempe Eateries And Restaurants
Tempe is also home to some under-the-radar restaurants and eateries that can compete with any in the surrounding Valley of the Sun and put their food up against some of the top restaurants anywhere. Some of the top restaurants in the area include Culinary Dropout, Perfect Pear Bistro, Thirsty Lion Gastropub, Social Hall, Alter Ego, and Original ChopShop.
Exploring Tempe is more than just a visit to the main campus of Arizona State. Tempe, as a thriving city, has enough activity, events, and places to enjoy yourself if you visit or live there and never leave the immediate area.