Page 1 of 3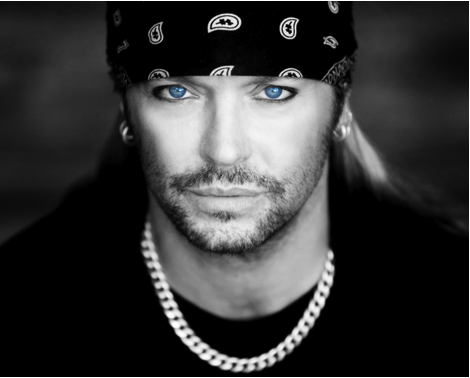 What's not to love about Bret Michaels? You may worship him as lead vocalist of the glam metal band Poison, a group that has sold more than 30 million albums over the course of the past 25 years. It's also possible you've enjoyed the three seasons of his successful Vh1 reality show Rock Of Love, or appreciated the advice he shared with country hopefuls as a judge on CMT's Nashville Star. Oh, and there was that time he proved himself to Donald Trump and won NBC's The Celebrity Apprentice.
But there's more to this rock and reality TV god than awesome hair and a penchant for the cameras. This Valley resident is a loving father and strong supporter of local and national charities.
We were given the opportunity to ask Michaels questions about Arizona, his own music preferences, his time spent with the Donald and Rock the Waterfront, a Phoenix Children's Hospital and Boys & Girls Club benefit concert he'll be holding May 13, 2011 in Scottsdale.
(Editor's Note: Click here to buy tickets for Rock the Waterfront.)

Arizona Foothills Magazine: May 13, you are holding a charity concert at the Scottsdale Waterfront for the Phoenix Children's Hospital and the Boys & Girls Club of Scottsdale. How did you get involved in the event?
Bret Michaels: The Phoenix Children's Hospital and the Boys & Girls Club of Scottsdale are two causes that are really close to my heart so I was really excited to get involved with the event. I'm always looking for ways to give back to community so performing at Rock the Waterfront was a great way for me to combine rocking out with giving back.
AFM: What can concert-goers expect when they attend?
BM: My solo band is a bunch of my old East Coast buddies I've known for years; they've been with me with this lineup for 6 years now. The show is stripped down and a little more raw than Poison. We just give it to the crowed 1000% without the pyrotechnics and some of the other things you come to expect from Poison. It's a more personal vibe, I talk a little bit about the songs and the stories behind them, because there are always stories and they are so much fun to share with the fans- we're really more like an electric version of "Story Tellers" with a lot of energy. I play all the hits from both Poison and my solo career as well as some cover stuff that meant a lot to me growing up. The show is a ton of fun, and I'm just so stoked to get up there and perform each night.
AFM: Why did you choose to move to Arizona, of all places, and what do you love about it here?
BM: I have had such a history with Phoenix and that whole area. When Poison first started, we would come down and play at bars like the Mason Jar so moving here was kind of a natural- I'd spent a lot of time in the area and I fell in love with it. I love that Southwestern, open desert feeling. It's a beautiful area to live in and raise my kids. I bought a five-acre property in the Silverleaf-DC Ranch area. Luckily, there was another five acres that abutted that we ended up getting.
It's a great mix of people and the landscape is incredible. You've got this really cool vibe, but it's also laid-back enough that you can enjoy it. You're in a very contemporary city with great sports teams . . . but if you want to get out in the open desert, you can get out there.
AFM: What are your favorite restaurants in town?
BM: I love Mastro's Steakhouse in Scottsdale. I've been around the world and I've seen a lot of good steaks. But that one, right there, I can't get enough of it, and the pretzel bread.
AFM: Any hidden gems in the Valley you'd like to share with us?
BM: Driving Apache Trail is one of my favorite things to do in the Valley. I love riding my motorcycle around there- and I promise you it's one of the most scenic rides you'll take. One of the best parts about living in the Valley is the amazing scenery; the landscapes are incredible out here. Piestewa Peak is a great spot also- although I wouldn't exactly call it "hidden." But being outdoors and taking in the scenery is one of the reasons why I love living here.
AFM: What does the average weekend look like for you?
BM: Whenever I have a weekend off, I spend as much time as possible with my of my daughters, Raine and Jorja and my fiancée, Kristi. I'm a family guy, so whenever I'm home I spend time with them. They mean the world to me, in my down time, there's nothing in the world I'd rather do then spend time with them. I'll go go-karting with my daughters, we'll ride bikes, just unwind and have a good time.
AFM: The world watched you propose to Kristi Gibson, who you've known for more than 16 years, on your VH1 reality show. When will you make it official?
BM: Kristi and I have come a long way in our relationship and I don't think either of us are ready to rush down the aisle. I want to be with Kristi for the rest of my life, but I don't want to put undue stress or pressure on anything. Relationships should unfold naturally; Kristi and I have the rest of our lives to spend together, so we're certainly not in a mad dash towards the finish line.