Page 1 of 2
Television personality and AZfoothills.com columnist Nadine Toren is scouring the area, finding savvy Valley features, bringing readers "on the scene." Every day she'll introduce you to celebrities, athletes, and give you an inside look into local events and hot spots. She'll touch on topical issues, and keep AZ fans posted on all the big talkers around town.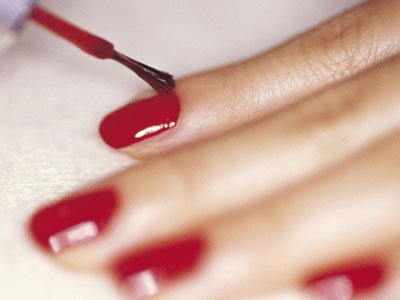 It's the hot Valley hub to get the royal treatment when it comes to pampering yourself with a mani or pedi.  Here's a special look inside 20 Lounge, a must-try salon for any savvy, sexy beauty-loving babe.
My friend once to­ld me her TV agent wouldn't sign a potential personality who didn't have manicured nails.  While this sounds a little pretentious, it's actually quite justified.  What professional (especially in the competitive TV biz) wouldn't take pride in themselves, especially in their hands?  Think about it…people talk with their hands, shake with their hands, hold things in their hands—that's why every Valley vixen should put TLC into caring for their precious fingers.
And that goes the same for toes.
But instead of frequenting to your local strip-mall mani/pedi place, the Valley is home to a re-vamped realm of everything beauty.  It's called 20 Lounge, and the upscale nail bar & boutique offers savvy service, exceptional results, and customized treatments, all for an affordable price.
"We want to be the Starbucks of nails," said Brittany Rea, Lounge Director.
I met Brittany Rea for my 2pm mani/pedi appointment, shocked the poised; yet stylish store manager was only 25.  After walking into the Indian Bend and Scottsdale Road 20 Lounge location, I was greeted with an array of crisp white décor topped with hints of aquas and rich browns.  The place really does look like a lounge, sporting uniquely comfortable pedicure stations, a nail bar fit for a Phoenix-area princess, and flat-screens showing trendy music videos.  The hip, relaxed atmosphere was immediately inviting, especially after settling into my pedi chair with my cucumber water in hand.
20 Lounge is still a baby, having been open less than 2 years, but its popularity is surely magnetic—the latest Kierland franchise is booming.  However, the Lounge's flagship shop off Indian Bend boasts quite a team, spearheaded by Brittany Rea, the Lounge Director.
"I've been in the beauty business nearly 10 years, starting as a receptionist at a hair salon at 16.  This is my passion—I want 20 Lounge to be the #1 nail spot and best place to work," she said.
Brittany actually performed my "Ritz Pedi," a deluxe treatment stocked with exfoliation, coconut sugar, and hot towels.  The 50-minute pedicure costs $55, but you can join a monthly 20 Lounge program, getting the must-try pedi for a mere $40.
But you don't have to fork over that much green to leave happy.  20 Lounge offers manis and pedis starting at $20, and there are even adjusted fees for tweens and little girls.  There are also mom+daughter packages, bridal packages, and packages including a wax or a facial.
"It's quality service in a totally cool atmosphere."