Television personality and AZfoothills.com columnist Nadine Toren is scouring the area, finding savvy Valley features, bringing readers "on the scene." Every day she'll introduce you to celebrities, athletes, and give you an inside look into local events and hot spots. She'll touch on topical issues, and keep AZ fans posted on all the big talkers around town.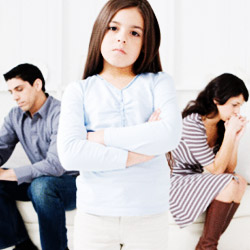 Chances are, you're a product of divorced parents...or know someone who is.  Check out how one savvy Valley mom is shedding light on the sticky family situation, especially when it comes to stepparents.
Some of them can be considered evil, like in "Cinderella;" while others happen to be a blessing.  Yep, we're talking stepparents, and one Valley mom's mission to spread the word they're not as bad as they seem.
"I referred to my stepmom as my 'bonus mom.'  While she didn't replace my birth mom, she was a nurturing, caring woman," said Tami Butcher, Arizona author.
Tami Butcher is happily married with three kids, living a picturesque life in Chandler.  Besides being a wife and mom, she helps run the family restaurant biz, owning the Valley eateries, Rustler's Rooste Steakhouse and Aunt Chilada's.  She enjoys taking her kids to So-Cal, as her hubby Mike is the pitching coach for the LA Angles of Anaheim.  Seems like a good life, right? 
However, Butcher's childhood wasn't so perfect. 
"No doubt, things were tough," said Butcher.
But not as bad as they could be. 
At 11, Butcher's parents divorced, and as the oldest of 3, she blamed herself for their split.  But as time went on, both her parents remarried, reinventing a happily ever after.  And instead of being a product of divorce commonly being caught in the middle, Butcher considered herself lucky—instead of feeling torn, she had two moms and two dads.
"They were never considered 'stepparents'.'"
That's why Butcher decided to reflect on her own family dynamics in her newly released children's book, "My Bonus Mom; Taking the Step out of Stepmom."  Her goal—changing the face of divorce, shedding light on a usually dim situation.
"I want to plant a seed in children's minds that having a stepmom or dad can be a bonus.  It's important they're raised to be open-minded and accepting of their parents' new spouses, instead of automatically thinking of them as mean."
The book is really for kids 10 and under, kindly capturing the mixed emotions children face along with divorce—dismay, fear, and anger.  She writes in a way that allows children to look at the bright side, inheriting twice the attention, twice the love, and twice the fun. 
"Often people focus on the negative instead of the positive. My bonus mom, Nancy, has been an incredible mother and grandmother to me, my sisters and our children."
The book also discusses ways for kids to bond with their new bonus parents, something Butcher says it's a must.
To purchase her divorce-related must-read, visit www.MyBonusMomBook.com.  The book is also available on BarnesandNoble.com, Amazon.com, Walmart.com, Target.com, Pacific Four Sales, indiebound.org and FiveStarPublications.com.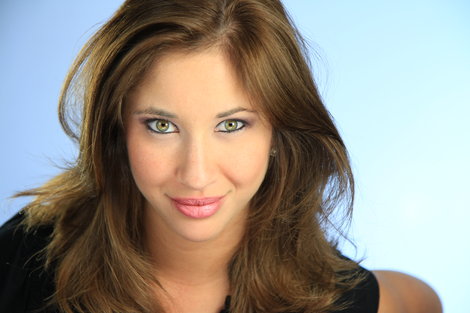 www.facebook.com/onthescenewithnadine