Page 2 of 2
At three years, Dr. Jenn explains couples also form unrealistic expectations of what a partner should be, and that can take a toll on effective communication.  The priorities and stresses of everyday life can also consume a couple, overwhelming them
so
much, they shut out passion and appreciation.
"You really need to focus on appreciation.  It's one of the most important things in a relationship.  We all crave it."
So do all these "issues" justify a "hall pass?"  Dr. Jenn says, "no way."
"Unless you're in an open marriage, this would totally instigate a lot of insecurities and it's definitely crossing the line."
There's nothing wrong with going out with the girls or a guys-only trip—in fact, Dr. Jenn says that independent time from one another is a good idea.  HOWEVER, taking a "break--no questions asked" is out of the question, and simply not very healthy.
"It's more likely to deteriorate the relationship rather than strengthen it."
So how do we overcome this possibly inevitable 3-year-glitch?
Dr. Jenn says start with redefining what "love" and passion means in a long-term relationship amidst financial, family, work, and constant stress.
She also suggests scheduling "together time," and penciling in time to do the dirty isn't such a bad idea either.  That uninterrupted, quality companionship gives couples the opportunity to reconnect—consider a consistent date night or a simple hour-a-day of marital bliss.
Another tip—understand what makes your partner feel appreciated.  Dr. Jenn says everyone gives and receives love in different ways, so reignite that spark by showing your sweetheart you truly do care.
You'll also want to focus on the positive…say goodbye to negative vibes and your home will again be harmonious.
And for all those obnoxious little things that make you tick (like stray nail clipping scattered among the house), Dr. Jenn says simply establish a safe way to state and settle minute resentments before they get too big.
The moral of this story: screw the 7-year itch and rule out the glitch…you can combat a glitchy-itch if you have the right tools to a successful partnership.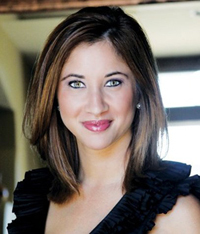 Click here to Like Nadine on Facebook