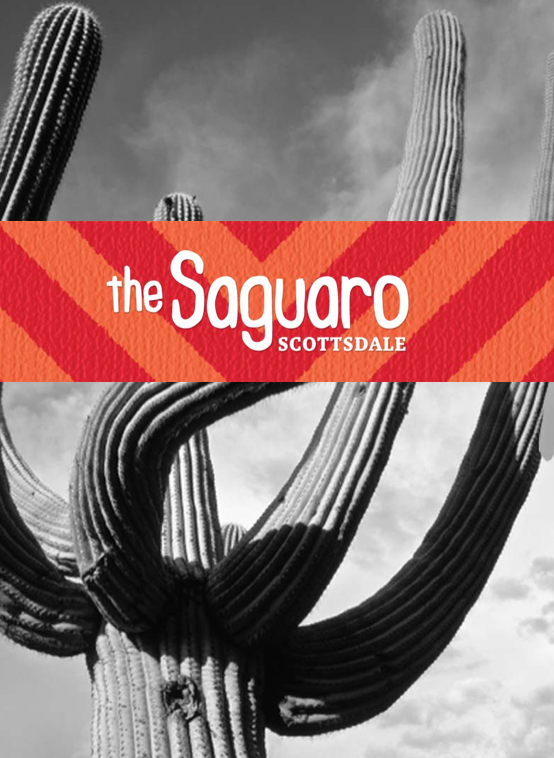 Scottsdale, Ariz.- Arizona Foothills Magazine is excited to announce that The Saguaro, a Joie de Vivre Hotel, will be circulating the magazine in their Scottsdale resort. The Saguaro is the newest luxury resort, in the Valley, where you'll find Arizona Foothills Magazine in-room. The hotel has 194 rooms but there will be 250 copies of Arizona Foothills Magazine in the resort. We are so excited for this partnership and cannot wait to explore our future endeavors with the Saguaro Hotel.
About the Saguaro:
Scottsdale is the place to go for art, shopping and nightlife in the Valley of the Sun. Now there's a hotel creating even more desire around the desert experience. The Saguaro has arrived, bringing with it a new look to where Old Town, the Arts district and Civic Center Mall meet. Bright, lush and vibrant, it's a fresh face amid Scottsdale's downtown scene.
About the Joie de Vivre Hotels:
Joie de Vivre Hotels embarked on its mission to "create joy" for guests and employees in 1987, when visionary Chip Conley founded the innovative hospitality company in San Francisco. Whether you're traveling for business or pleasure, each hotel is a soulful reflection of its location and designed to engage the five senses so that guests enjoy authentic, memorable experiences. From beach hotels to romantic retreats to sophisticated urban escapes, explore the collection of more than 30 hotels to find the perfect location for your weekend adventure, family vacation, unique celebration, or corporate event. Celebrate the joy of life at a Joie de Vivre Hotel.
About Arizona Foothills Magazine:
Since 1997, Arizona Foothills Magazine has celebrated the latest and greatest in Valley luxury. We've featured everything from the finest resorts and travel destinations to shopping and beauty to fabulous eateries and places to live. Almost 15 years later, our mission is no different! We still strive to unveil what's up-and-coming, give credit where it's due to those who deserve recognition and provide useful information to our loyal readers.
The all-new AZFoothills.com is one of the fastest-growing Web sites in Arizona, and something few publishing companies have to offer. AZFoothills.com is one of the top 20,000 most visited websites, daily. In comparison, this is four times the amount of visitors  of lamag.com. AZFoothills.com is the authority on luxury lifestyles on the web in Arizona. Our demographic is slightly female, well-educated and very affluent. Our readers are the tastemakers of Arizona. A variety of Web components make our website even more special with the complement print ad schedules or serve specific needs, from directory listings to E-Newsletter sponsorships, event listings and more.