Page 2 of 2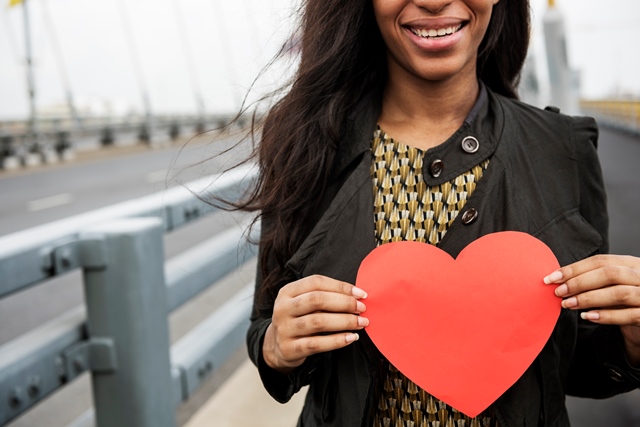 Here are some common questions and answers related to charitable giving to keep in mind as you pursue any goals of giving back this year:
How much is enough?
Start small. Any amount of money you donate can make a difference. If it's your first time giving back or donating, don't stress about how much to give. Start by choosing an amount that works for you and your budget. Then, keep an eye out for charities looking for donations and pick one or two you can donate to. You can do your own research online, but sometimes it may be as easy as donating to the local charity your grocery store or convenience store supports.
As you explore what organizations you may want to support financially, consider researching how the organization uses its funds. You may want to look into how much goes to programs or its mission compared to how much goes to administration.
Make a financial giving plan. Giving back may be easier when you plan it in advance. Instead of seeing what you have left over after your expenses and discretionary spending, consider treating your donations like another expense by incorporating it into your budget and choosing an amount to give at the beginning of each month.
There are so many worthy causes, how do I choose?
Determine what matters most to you. Before you write a check or donate your time, consider what's most important to you in giving back. Maybe you'd like to show appreciation for an organization that helped you, a friend or family member at some point. Or, maybe you're interested in supporting a faith-based group that reflects your beliefs. Perhaps you're interested in supporting the arts, children's programming, medical research, disaster relief or hunger prevention.
If you're not sure what you'd like to support just yet, there are resources available to help you get started, such as volunteermatch.org. You can also consider meeting with a financial solutions advisor who can help you determine where to donate and how to budget for this kind of expense.
Chances are, you have a personal connection to a particular cause, whether it's an issue, disease or organization near (and dear) to your heart. Once you've given it some thought, it may be easier to identify a charity that reflects your values and offers you an opportunity to make a meaningful impact.
Are there other ways to give back without giving monetary donations?
There are plenty of ways you can give back, including volunteering. Non-profit organizations count on volunteers to fulfill their missions, but they often receive numerous requests to volunteer around the holidays, and come up short during other times of the year.
Giving your time and talents is always appreciated, but helping others doesn't need to be reserved just for the holidays. As you're planning how you'd like to give back, consider how you can support organizations year-round.
No matter what organization you choose, get involved. Donating your time is not only a good way to give back, it also brings more meaning to your financial donations to a specific charity. For example, if you give monetary donations to a local homeless shelter, consider volunteering there a few times a year so you can see how important your donations are to the organization.
If you would like more information, such as legacy gifts or estate planning, visit to https://www.merrilledge.com/life-priorities/charity.
Corine Haten is a licensed Merrill Edge Financial Solutions Advisor. Licensed in eight states, Corine has been assisting customers save and invest for what matters most in their lives for 17 years. She can be reached at 602.867.6758 and is located at 13008 N. Tatum Blvd in Phoenix.