Page 3 of 4
Saturday: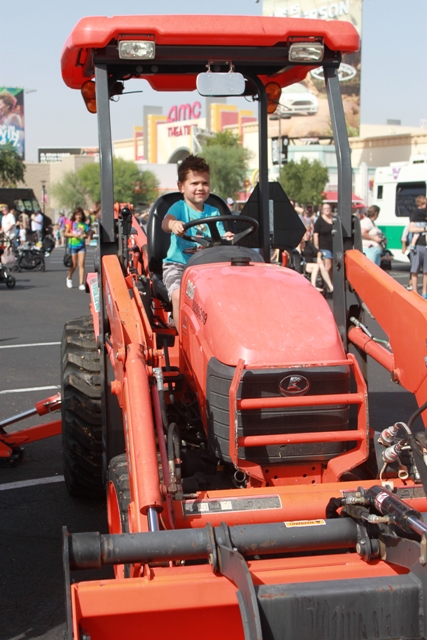 Walmart Transportation Touch-A-Truck
The city of Glendale's annual Walmart Transportation Touch-A-Truck event returns to Westgate Entertainment District on Oct. 20 from 10 a.m. to 1 p.m. Located in the east parking lot, families will have the opportunity to explore commercial and industrial vehicles firsthand, including a dump truck, a tow truck, a sanitation vehicle and an 18-wheeler. The free event will also feature plenty of activities for kids, including a sand play area, Tiny Tot Drivers miniature roadway with toy vehicles and The Big Dig zone, plus more.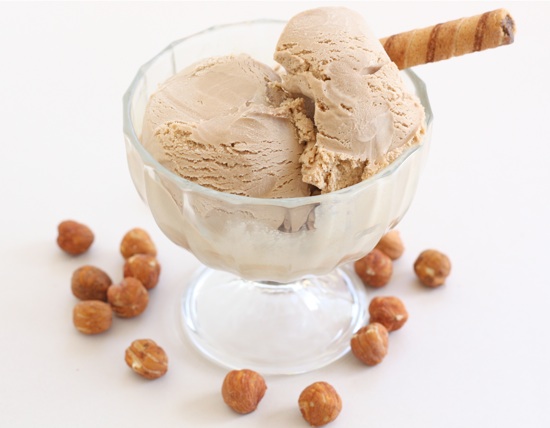 Gelato Festival America
Gelato's biggest international celebration is back in America—and stopping in Scottsdale this weekend at Kierland Commons. Gelato Festival America will spread awareness of real Italian artisanal gelato through a contest in which gelato artisans and chefs will compete with original gelato flavors they have created for the event. The ticket is an all-access pass to all of the activities and reserved events of Gelato Festival America 2018. Tickets are $30 for adults; $25 for seniors (65-plus); $25 for kids (3 to 12 years old); and free for children under 2 years old. (Tickets are discounted if purchased online prior to the event.)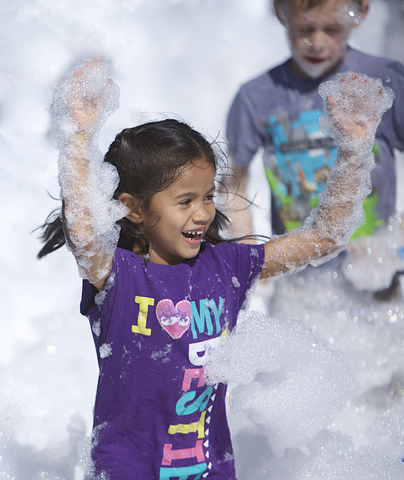 Chandler Mayor's Day of Play
Chandler Mayor's Day of Play returns Saturday, Oct. 20, turning Tumbleweed Park into a playground for all. From 8 a.m. to noon, children of all ages can revel in free family fun as they play life-size board games, enjoy sporty inflatables, take part in interactive activities and receive giveaways. Families can also buckle up with Chandler Fire, Health and Medical's car and booster seat checks. Plus, USA BMX returns this year challenging kids to show off their wheels and practice bike safety.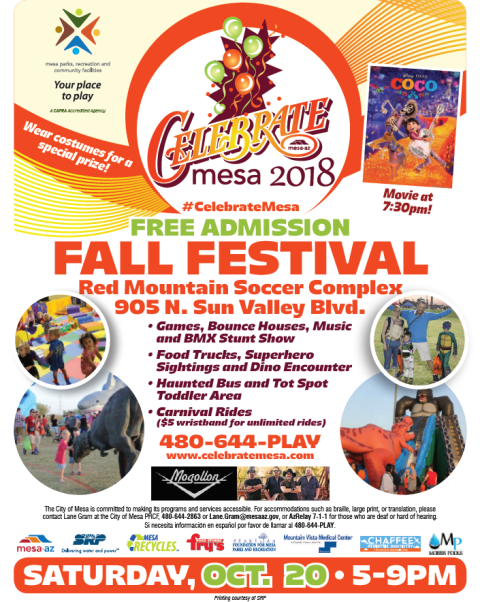 Celebrate Mesa
Celebrate Mesa is a free family event that brings the community together to enjoy games, carnival rides ($5 for a wristband), entertainment, food trucks, giveaways and more. This year's event takes place Oct. 20 from 5 to 9 p.m. at the Red Mountain Soccer Complex.
Seventh Annual Fall Concert Series at Scottsdale Quarter: Rock Lobster
Unwind at Scottsdale Quarter for the seventh-annual Fall Concert Series, a free concert series taking place in The Quad. Live music from the band Rock Lobster can be enjoyed from 5 to 7 p.m. and will run at the same time every Saturday through Oct. 27 (a different music group will be showcased each week).