Page 4 of 4
Sunday:
Ghosts & Goodies
Westgate Entertainment District will be hosting Ghosts & Goodies on Oct. 21 from 3 to 6 p.m., featuring games, entertainment, costume contests and the ultimate candy crawl with goodies from participating Westgate restaurants and retailers. The little goblins won't be the only ones going home with bags full of delicious treat; adult trick-or-treaters will be gifted with several discount cards from more than 15 participating Westgate businesses. Costume contest participants will have the opportunity to win tickets to the Playstation Fiesta Bowl and a Dave & Buster's gift basket. Attendees can also participate in Halloween-themed activities. This is a free event.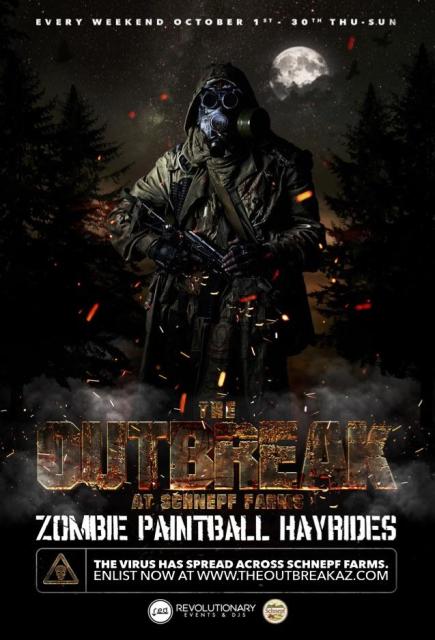 The Outbreak at Schnepf Farms
Have teens looking for a fright? Guests enter Base Camp Ray at Schnepf Farms and are intensely immersed in the training against the zombie infestation. A team of soldiers will create an unforgettable experience for new recruits while they board war rigs and embark on top-level missions across unknown zombie wasteland to help save Schnepf Farms and the human race. Each recruit will be issued a Tippmann 98 custom paintball gun to suppress the onslaught of zombies. Tickets are $22; The Outbreak at Schnepf Farms takes place every Thursday through Sunday, from Oct. 4 to Oct. 28 from 7 to 10 p.m., and Friday and Saturday from 7 to 11 p.m.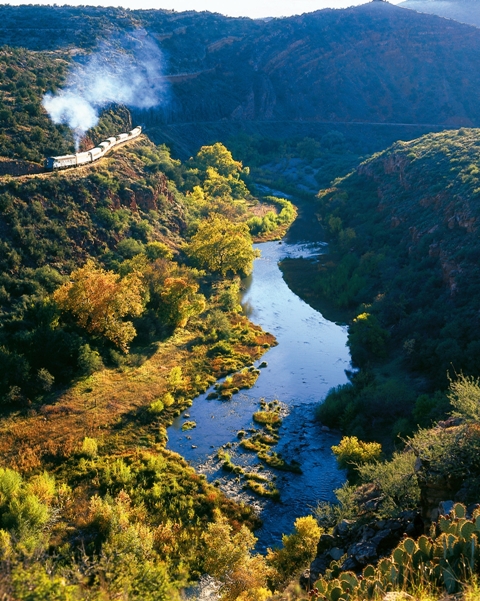 Verde Canyon Railroad.
See Fall Leaves in Arizona
Back a sweater and buckle up—take a day trip to Northern or Southern Arizona to enjoy some fall leaf-peeping. Here's where to go.