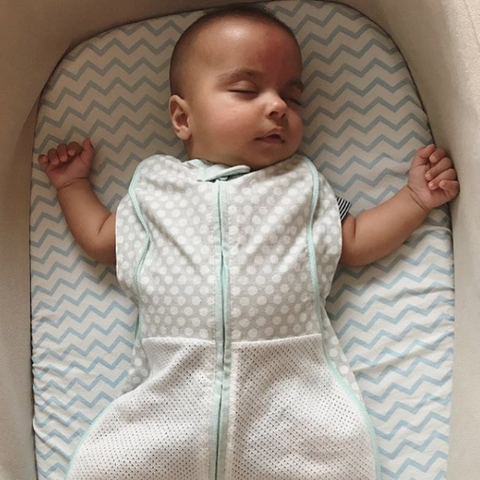 As parents, it's our job to protect our kids. Because September is Baby Safety Awareness Month, I've sought some products you might not know about- things that will help keep your child safe, especially in the comfort of home.
Never forget your child in a hot car again. This new gadget is launching to prevent tragic accidents from happening. eClip attaches to a child's car seat, diaper bag, or seat belt, and then works its magic after you part your car: you'll be alerted via Bluetooth on your smartphone any time you walk more than 15 feet away from the car without your child. The device also monitors the temperature in the backseat and sends an alert if it becomes too hot or cold.
Drowning is the #1 cause of death for children under five in several states, beating out others, including car accidents and disease. You wouldn't buy a car without a seatbelt; you shouldn't have a pool without a fence. Life Saver Pool Fence is the most recognized and reputable pool fence company nationwide, providing strong mesh fencing, a snap safety latch (that's key lockable), and a lifetime warranty.
Help protect your kids from SIDS by gifting them a safe sleeping environment- keep cribs free from lose blankets and bumpers. It's also essential to swaddle your baby in a safe, effective manner- and for that, turn to Woombie. The Woombie's ergonomic, peanut-shaped design gently hugs your baby recreating the feeling of the womb. It allows baby to move and stretch naturally, while flaunting breathable material.
Gift your children teething toys made of 100% food grade silicone. The BPA-free products from Bumkins are safe for baby to wear and chew, including: bibs, teethers, cold packs and more. And the best part- the designs are adorable, flaunting Disney, DC Comics, Nintendo and more.
Secure your dangling cords with Twist and Seal. Prevent your child from playing with or chewing wires by utilizing this line of electrical cord covers that protect both outdoor and indoor cords.
Ditch harsh chemicals from harsh pest control; instead, apply First Saturday Lime around your house to kill unwanted creepy crawlers. This safer alternative to cliche spraying methods is made from hydrated lime instead of dangerous chemicals. Developed by two moms, First Saturday Lime is a natural, organic and non-toxic way to keep pests out and baby safe.
Nadine Bubeck is a TV personality, fashion designer, author, blogger, and Scottsdale-based blessed boy mom.