The holiday season quickly turns to the spring season and then to summer, which always involves outdoor activities, soaking in the sun and wearing summertime apparel. We know that many are struggling with weight, opting to be healthier or simply want to look better in a swimsuit. No matter what your health goals are, we decided to get to the bottom of how people are losing weight.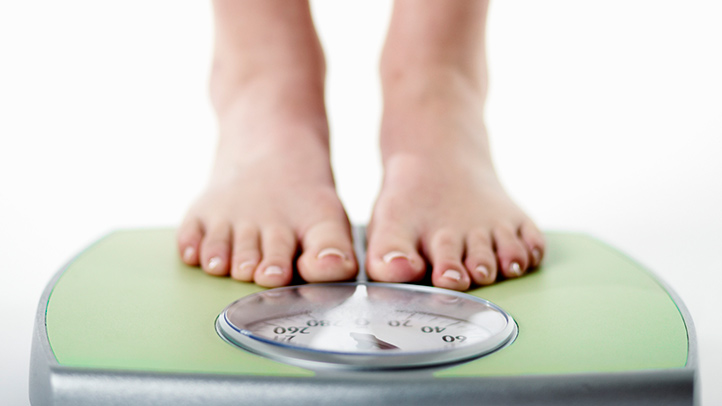 To do this, we contacted our friends at Rejuvi Medical. They provide online clinical services that make it easy for patients to connect with a medical provider who specializes in weight loss, fatigue support and / or preventative wellness measures. The pros at Rejuvi helped us understand the diet that everyone is talking about - HCG.
The Low Down
The HCG Diet is an extreme diet that involves injections of HCG (human chorionic gonadotropin). HCG is the hormone women make when they are pregnant. This helps your metabolism speed up and also decreases hunger. In addition to the HCG injections, patients must also follow a strict diet, which typically consists of around 800 calories, but may be as low as 500 and as high as 1200 calories per day. The average length of this diet is 50 days, and many patients lose up to one pound per day!
Ultimately, The HCG drops allows your body to turn excess body fat into available calories. The HCG diet plan is broken down into three phases. Phase One is the loading or gorging phase, Phase Two is the weight loss phase and Phase Three is the Stabilization or Maintenance phase.
The Injections: At Rejuvi Medical, patients can either receive Injections or pellets (troches) of HCG. Both contain the same amount of the HCG hormone. The difference is in the delivery method as injections are done subcutaneously (short fine needle, just under the skin), while the troches are administered sublingually (dissolved under the tongue). The injection is the most effective as it is introduced into the blood stream. Troches are great, but less effective due to be subjected to saliva (digestive enzymes, etc.) which tends to break it down. Both are by far more effective than HCG drops!
The Diet: The weightless professionals at Rejuvi Medical have found that 800 calories is a very effective way to succeed on the HCG diet. However, if a patient is struggling they may suggest going back to 500 calories. For patients that are desiring more physical activity, they may work out a plan up to 1000-1200 calories.
More about Rejuvi Medical
Rejuvi Medical started as a small local weight loss clinic in Kennewick, Washington. Over the course of several years the popularity of the services offered reached far beyond its geographical locale. Rejuvi Medical is now a conduit that connects patients with licensed providers in the state they live in. As a result of the consultation, and based on the patient's choice of service, a program may be offered with instructions, accountability and a prescription. The prescription will be sent to a partnering pharmacy, and within just a few short days delivery will be made right to the patient's doorstep. The medically supervised weight loss program found at Rejuvi Medical is unlike any services found elsewhere. Patients can find confidence in knowing that all services offered and delivered are done legally and ethically, in accordance with HIPAA and their local state laws. Rejuvi Medical takes the health of its patients seriously.
If you want to learn more about the HCG diet, contact Rejuvi Medical today!