We are well into 2018! A fresh new year always brings unlimited possibilities. If you're like most of us, you resolved to start some new healthy endeavors in your life this year. In fact, the polls say that Americans' top resolutions include eating better, making exercise a new habit and performing better self-care. Before January comes to an end, we want to make sure you are set up for success! Here are the must-haves you need to keep true to those promises. Of course, all tried and tested and officially obsession-worth.
Just Bike It
In the U.S., our most popular resolution is to get into shape, which means engaging in regular physical exercise. Of course, the best exercise is the one you're excited to do. Since 2018 is all about getting things done in a fresh, fun way, we are all about the new Women's Circuit by Schwinn. Whether you add a weekday commute to your schedule, and after-work pedal session or take it along on your weekend getaways, the Circuit is speedy and agile for all your fun fitness needs. Powerful mechanical disc brakes supply crisp, efficient stopping, while light and durable alloy rims support Schwinn sport tires to keep the ride smooth as silk. Toss in a cozy Schwinn fitness seat and triple-density ergonomic handlebar grips, and your new workout routine just got comfortable. The Circuit comes with a limited lifetime warranty for as long as you own the bike. Enjoy the freedom of riding a Schwinn! For more information and to purchase, visit https://www.target.com/p/schwinn-174-women-s-circuit-28-hybrid-bike-with-disc-brake-teal-blue/-/A-51512969.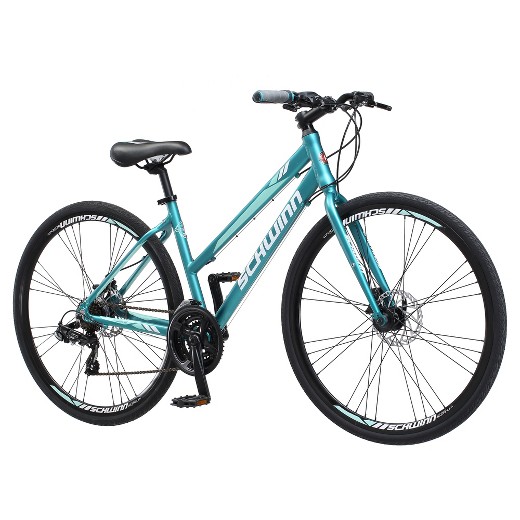 Our Verdict - As the old saying goes, "It's like riding a bike." Biking never goes out of style, brings a youthful experience to your normal ho-hum fitness regimen and reconnects you to the great outdoors! We assure you that you can't go wrong with adding a Schwinn to your life.
Self-Love
We all strive to be more aware and educate ourselves on healthy choices. Beautycounter, a company devoted to progress, is a natural skin care and cosmetics brand that is changing the self-care industry. Beautycounter is committed to a health and safety standard that goes well beyond what's required by U.S. and Canadian law. In fact, the company has banned the use of more than 1,500 questionable or harmful chemicals through their Never List—all while ensuring products perform and that they're as indulgent as any luxe shampoo, lipstick or oil in the market. The Beautycounter Countermatch Regimen is the ultimate solution for advanced hydration and age prevention. Powered by Bio-Mimic Technology, each product harnesses the unique life-giving properties of plants to match the composition of skin, giving it precisely what it needs and nothing it doesn't. Skin is left feeling refreshed, vibrant, and radiant. For more information and to purchase, visit https://www.beautycounter.com/en-ca/countermatch-collection/.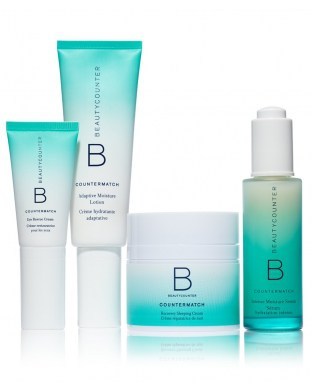 Our Verdict - Toss out the old products because Beautycounter is all you need for positively radiant skin. The company makes is extremely easy to achieve beauty goals while making the healthiest choices possible!
Breathe in the New Year
Have you ever wondered why resorts, restaurants and event spaces smell so darn good? It turns out, it's essential oils! Since 2009, AromaTech has been working with world renowned brands such as Apple, Four Seasons, Harley Davidson, Jimmy Choo, Mercedes Benz, Sky Zone Trampoline Parks and many other industry leaders and mega brands who want to connect with their customers on a deeper and more emotional level. From improving illness and physical ailments, to mental clarity and emotional well-being, the full potential and powers of essential oils are becoming more and more evident. The 100% Pure Essential Oils at AromaTech are extracted from a wide variety of raw herbs, grasses, flowers, leaves, fruits and trees. All AromaTech Essential and Aroma Oil Blends are created from pure and natural ingredients that are Eco-friendly, Pet Friendly, Non-GMO and contain no harmful chemicals or additives. They use pure and natural ingredients that are sourced from renewable and sustainable resources throughout the world. They have a variety of Fragrance Diffusers, for small, medium and large-sized spaces, and options such as Portable, Wall Mount or HVAC Scent Machines for your home scenting needs. Fore more information and to purchase, visit https://aromatechscent.com/collections/relaxing.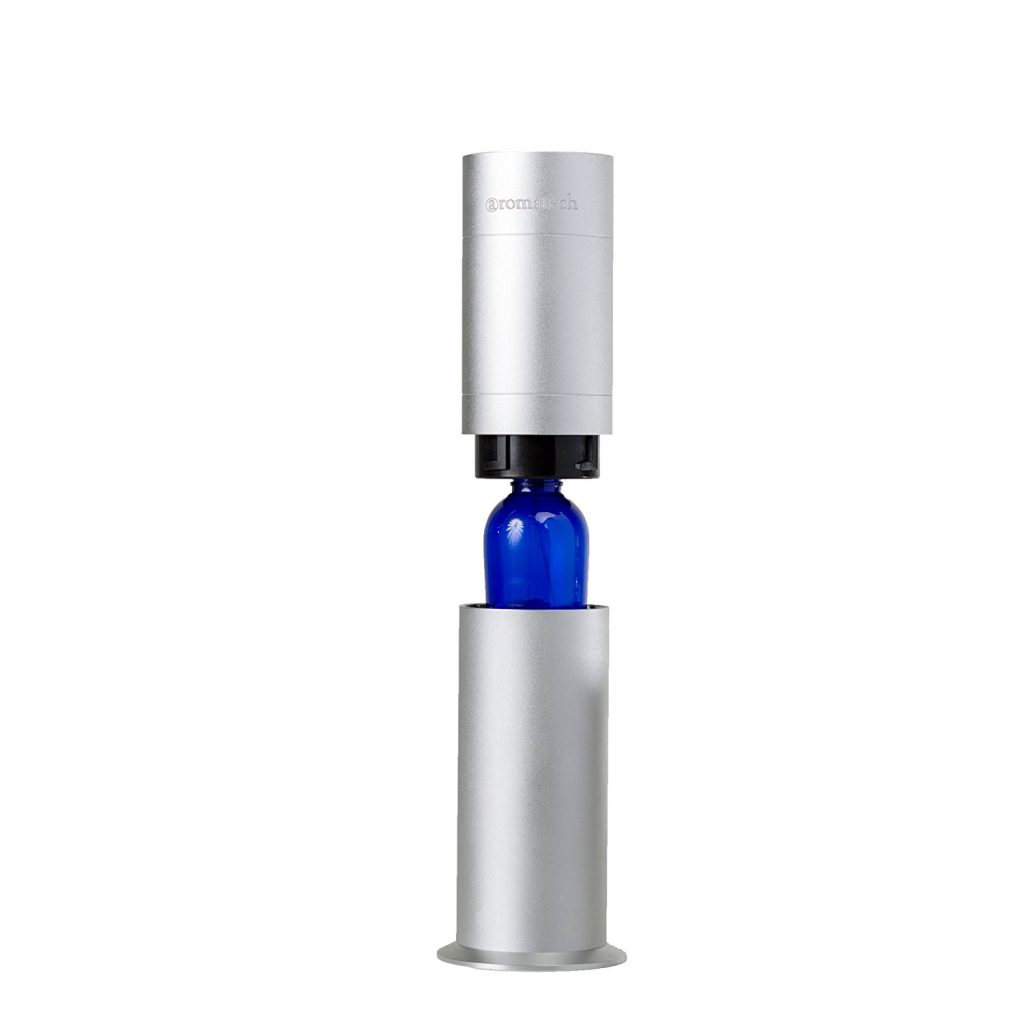 Our Verdict - We agree that AroMini has changed the fragrance diffuser game for good. The AroMini's designer exterior houses a state-of-the-art internal nebulizing technology, allowing the user to control scent intensity levels. The sleek design is perfect for your home or office-space, and the variety of scents ensure you have exactly what you need. AromaTech is surely a life changer for 2018!
You Are What You Eat
Gals and guys in-the-know are loving Vega premium, clean, plant-based nutrition. Whether you're adding protein shakes to your regimen with Vega Sport Performance Protein, including more plant-based nutrition to your day with Vega Protein & Greens or planning a few convenient meals w Vega bars and ready-to-drink shakes, Vega will surely help you stick to those healthier eating resolutions! Made from ingredients like pea protein, pumpkin seed protein, organic sunflower seed protein, alfalfa protein and probiotics, Vega makes clean eating easy and convenient. For more information and to purchase, visit https://myvega.com/products/categories/all/vega-sport-protein-shaker-cup?option_Flavor=Berry.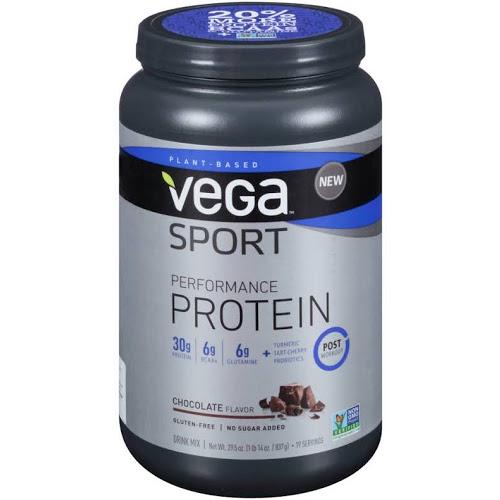 Our Verdict - Protein shakes and health food have sure come along way, and we are thrilled to have Vega products on the shelf. Convenient clean eating and the delicious tastes of Vega allow us to easily pass up the drive through windows!
Tres Chic Organization
Ban.do is the fave amongst many, from hipsters to millenials, working gals to moms-on-the-go. Although there are a million apps to keep you on track, sometimes going old school is good for the soul. The 17 month planner has ample space, reminds us of fun holidays and comes with stickers. For more information and to purchase, visit https://www.bando.com/collections/desk-stationery.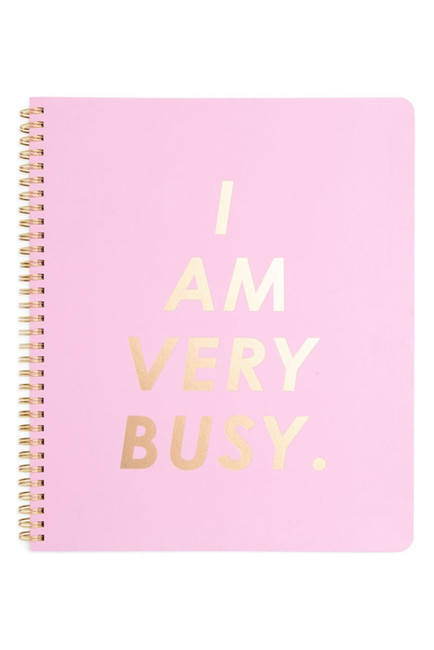 Our Verdict - We are in love. (Enough said.)