Rachel Roland is a mom on a mission - exploring beautiful Arizona (and beyond!) with her two little companions, Jeremiah and Sarah, in search of the best restaurants, attractions, and products for you and your children. See what she has in store for your family today!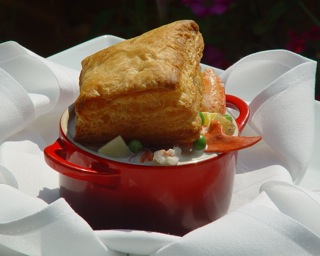 Lobster.  It's not exactly a food that we have in abundance here in Arizona, and I'll be honest - I'm wary even ordering it at restaurants...I'm not sure that I've even eaten it here in Phoenix, ever!  Recently I had the chance to try fresh lobster shipped directly to my door from the famous Kennebunk Inn in Kennebunk, Maine.  First - what an awesome gift idea - and second - oh my!  How fabulous.  
Pictured above is the Lobster Pot Pie, which is from the Inn's restaurant, Academe Maine Brasserie and Tavern.  This fabulous, decadent, rich pot pie was featured on Food Network's "Best Thing I Ever Ate" recently - for good reason, too!  Now, you can have this product - including the exclusive Le Creuset Ramekins - sent to your home, where you can serve your guests a lovely Maine dinner.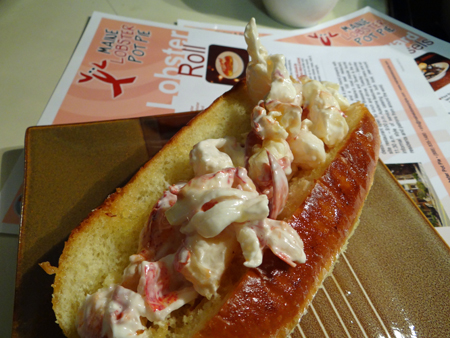 Not a fan of pot pie?  How about authentic Maine Lobster Rolls?  I've never actually had this Maine delicacy before, but was delighted to be able to make it at home.  It's fairly simple - take giant chunks of fresh lobster, mix with mayonnaise, shove into delicious brioche bun, and drizzle with melted sea salt butter.  What's not to love?  Both Jeremiah and I loved these - and funny enough, Sarah, who's not very picky, was not a fan of the lobster.  (More for J & I!)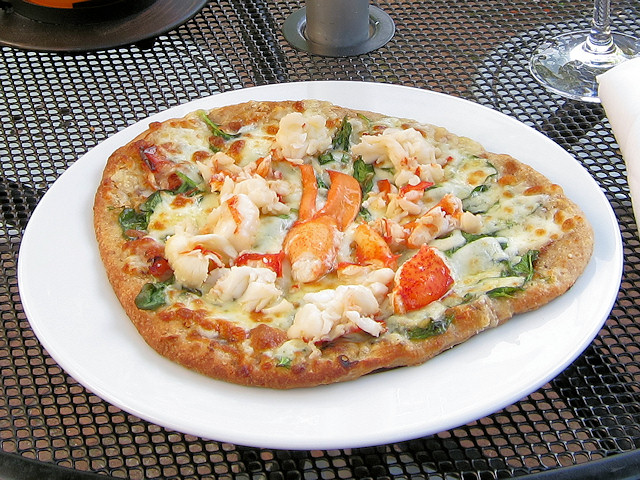 Or Lobster White Truffle Pizza?  Havarti, mozzerella, lobster, spinach, tomatoes and white truffle oil...your guests will be simply amazed at this amazingly simple and fresh pizza - especially when you reveal that the whole thing is fresh directly from Maine!
You can also order freshly caught Prince Edward Island Mussles that are fabulous with the sliced ciabatta bread and sauce made from rosemary compound butter and white wine (or beer or water, if you choose.)
What's great about this luxury product - whether it's a gift or for yourself - is that it's fresh.  It's shipped in a cooler packed with ice to ensure it's fresh when it arrives at your door - and it's shipped overnight.  Those mussels and that lobster?  They were caught within days of being sent to you!  How fabulous is that?  You can even customize a package with everything you want - Shanna and Brian O'Hea, the owners of the Kennebunk Inn and the chefs of Academe are great to work with.  I can't say enough great things about their customer service or, more importantly, the fantastic food!  
Check them out at mainelobsterpotpie.com!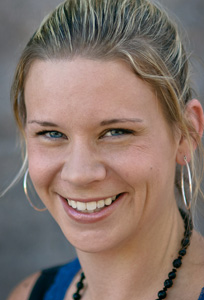 Photo courtesy Red Phoenix Photography
I'm Rachel - a mom, wife, and 'green' blogger at Small Steps On Our Journey.   If you want me to come visit your place of business, have any questions on this article or suggestions for a future article, you can email me at  This e-mail address is being protected from spambots. You need JavaScript enabled to view it , tweet me at @rachelroland, or connect with me on Facebook.
Don't forget to follow AFM on twitter, or like them on Facebook, and follow them on Pinterest for the most fabulous and fantastic news and trends.