Rachel Roland is a mom on a mission - exploring beautiful Arizona (and beyond!) with her two little companions, Jeremiah and Sarah, in search of the best restaurants, attractions, and products for you and your children. See what she has in store for your family today!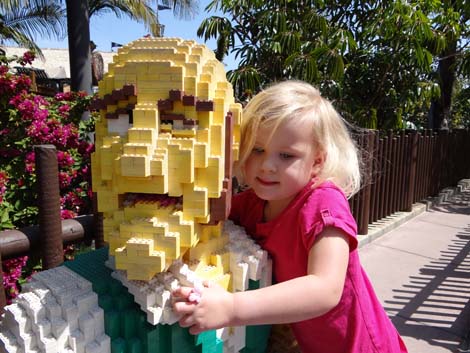 The kids, although young, already love LEGO® building blocks...so it was a given, on our trip to California, that we had to visit the LEGOLAND® California theme park. A lot of the rides at Legoland are perfect for the kids - they're both just over 40" tall - and I think this was the ideal time for us to visit the park.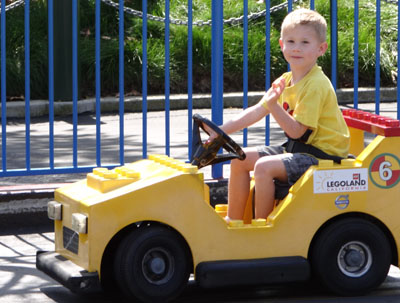 The first place we headed was to the cars - Jeremiah was so happy to be able to drive - actually drive! - his own car. Both he and Sarah were able to operate these cars on their own with no help from us. It was so fun to see them driving - they both concentrated so hard on making sure they were steering properly - they were so proud after the ride when they received their very own 'drivers licences.'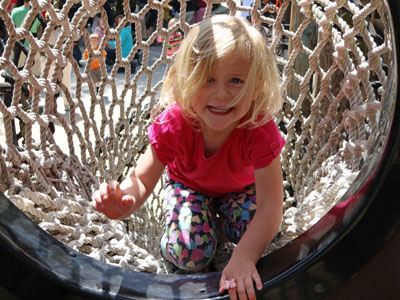 After several rides (and waiting in line), the kids were more than ready to run off some energy. Instead of letting them run through the park, there's a much better alternative: Hideaways. Hideaways is a huge, several level play structure, with rope ladders, huge slides, and many climbing activities. It's a great way to burn off some energy at Legoland!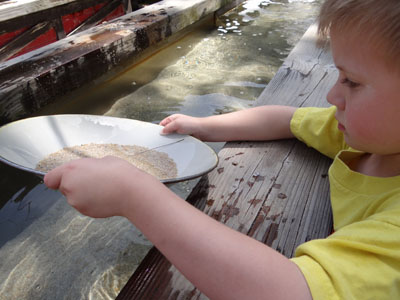 There were so many activities and things to purchase, it's hard to know where to start. Naturally, there's LEGO® block sets to purchase, but there are also carnival games, and we even found the opportunity to pan for gold! Jeremiah and Sarah have practiced gold panning before, so they were old pros when we decided to test it out. The reward for finding gold and gems in the sand? A 'king's medallion' as a prize for their hard work.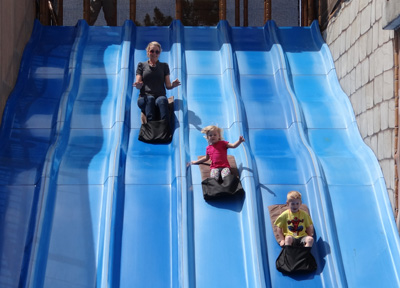 I rediscovered my love for fun and silly rides at Legoland - so I was automatically the one to go on rides with the kids. Which I didn't mind at all!
We spent nearly all day at Legoland California, and my kids are still talking about it! They loved the rides and, well, all the LEGOs, of course!
LEGOLAND® California is located at: One LEGOLAND Drive in Carlsbad, California. It was about 45 minutes from our hotel on Coronado Island. Tickets start at $72 for adults for just LEGOLAND, and increase if you want to include the water park as well as the Sea Life Aquarium that's on the park's grounds. If you can, I'd recommend going on a week day when the crowds should be smaller (unless it's Spring/Summer/Fall break, of course). Be patient, bring your comfy shoes (LADIES!) and sunscreen.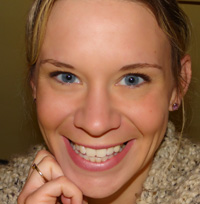 I'm Rachel - a mom, wife, and 'green' blogger at Small Steps On Our Journey. If you want me to come visit your place of business, have any questions on this article or suggestions for a future article, you can email me at rachel@smallstepsonourjourney.com or tweet me at @rachelroland.