Rachel Roland is a mom on a mission - exploring beautiful Arizona with her two little companions, Jeremiah and Sarah, in search of the best restaurants, attractions, and products for you and your children. See what she has in store for your family today!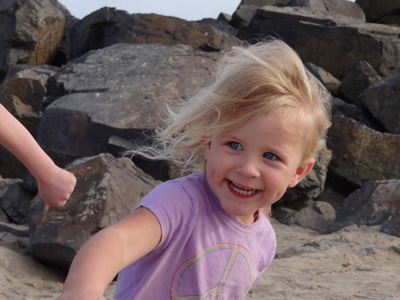 I don't know about you, but just about any beach is my 'happy place.' The ocean sounds, the salty air, the sand beneath my feet - it all is so calming and relaxing. My whole family loves the beach, too, and when we had the chance to take a beach vacation, we took it!
We headed out for a six hour drive to Coronado Island in California. This can be a good or a bad drive - but using my laptop as a DVD player and having lots of snacks, (as well as a stop for burgers in Yuma), was helpful. And it was all worth it when we arrived at our hotel.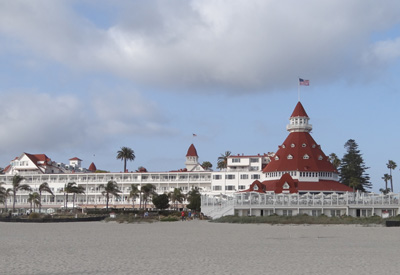 The One. The Only. The Hotel del Coronado doesn't just have an amazing location, but some of the finest accomodations that you'll find in California. If you've never heard of it, allow me to introduce you to what most people simply refer to as "The Del." The historic resort was opened in 1888 after a pair of midwestern businessmen bought the entire peninsula of Coronado and parceled it off, and built the resort. When it opened, it was incredibly modern for it's time with water pressure and electric lights. Today, after an $8 million renovation, it continues to be on the cutting edge of not just technology, but all the luxury resorts can offer.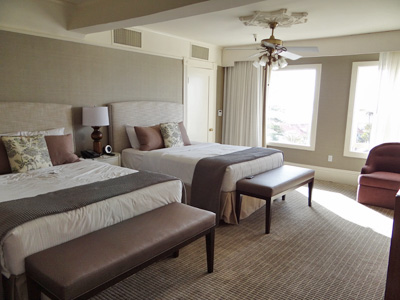 Our room was contemporary and sleek, but still held the feeling of history and old-fashioned charm that is so prevelent throughout the Hotel del Coronado's grounds. The four of us fit comfortably into our room, and the kids enjoyed 'camping out' away from home.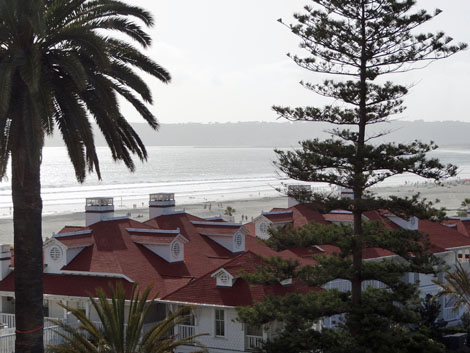 We had a gorgeous view of the beach, and with a window open, could hear the ocean - and who doesn't love falling asleep to the sound of ocean waves?
Keep reading...I'll be sharing more of our beach vacation with you this week!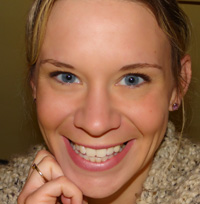 I'm Rachel - a mom, wife, and 'green' blogger at Small Steps On Our Journey. If you want me to come visit your place of business, have any questions on this article or suggestions for a future article, you can email me at rachel@smallstepsonourjourney.com or tweet me at @rachelroland.