Rachel Roland is a mom on a mission - exploring beautiful Arizona with her two little companions, Jeremiah and Sarah, in search of the best restaurants, attractions, and products for you and your children. See what she has in store for your family today!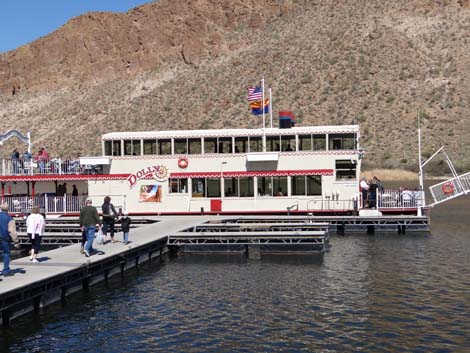 Are you looking for a fun place to spend some dedicated, unplugged time with your family? Or maybe a new place to take those inevitable out-of-town guests that arrive during winter? Look no further! The Dolly Steamboat is a great family outing!
Located on beautiful Canyon Lake, along Arizona 88, it's definitely a trek. Our first outing to the Dolly Steamboat was a comedy of errors - first, we were stuck in traffic in Apache Junction, then our GPS (Google Maps) took us to the top of a mountain. We missed the boat! We were disappointed, but were also determined to make 'the boat ride' as Jeremiah and Sarah had begun to call it.  We were so happy when we made it early to the next scheduled ride!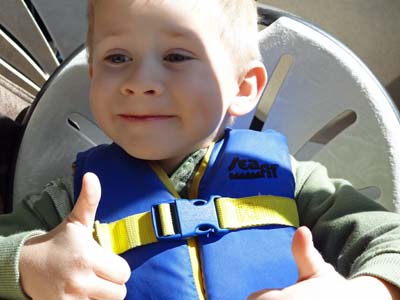 All children under the age of 12 are required to wear a life vest for the entire boat ride, and this didn't bother either of the kids during our 90 minute ride around the lake. There was a snack bar, which the kids naturally loved (we did eat quite a bit of popcorn!)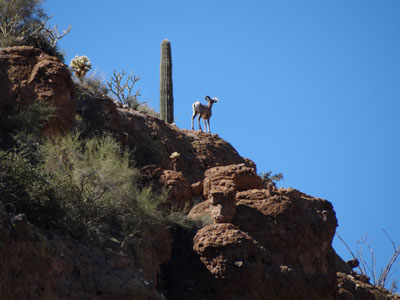 During our cruise, we saw quite a few bighorn sheep. If you are a photographer or just love taking beautiful photos, this is a great cruise for you! The cruise is also narrated by the captain of the boat, who's quite entertaining. There is so much to see, from imaginative rock formations, to birds of prey, even mountain climbers!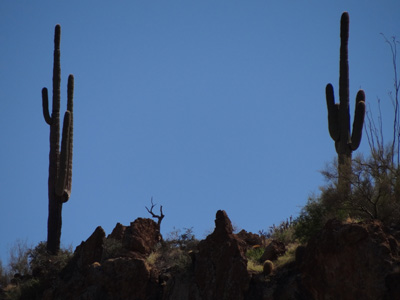 The cruise itself is very relaxing - we were sitting inside on the top of the boat, but I think sitting on the outside upper deck would be the best for all-around site seeing. During the tour, another guide comes around with various objects, like ram horns or petrified wood. The cruise is not an endless narration of facts about Arizona and Canyon lake - it's broken down into small tidbits of information that are easy for not only adults, but the kids, to understand. Sometimes such a beautiful setting is distracting, and it's hard to concentrate on information - they keep it short and sweet on the Dolly Steamboat.
My Recommendations:
Without a doubt, reserve your tickets beforehand! You can pay with a credit card online, or at the dock with cash or check - they don't take credit cards at the dock.
Arrive early for best tickets. We arrived at 1120 - 40 minutes before the 12pm cruise - and received ticket numbers in the 60s. They board by number, so people with 1-25 get the best choice of seats.
Don't forget the sunblock!
You can bring aboard water, but no food. There is a snack bar/gift shop on board though. They also serve beer and wine.
The Dolly Steamboat is located just after the 2nd one lane bridge (if you're coming from the Valley) on Highway 88, on Canyon Lake. If you use your GPS and pass the lake, you've gone too far!
The narrated nature cruise is $20 for adults, $19 for Seniors age 60 & over, $12 for children 5-12, and children 4 & under are free.  There are also several other cruises available, for varying prices.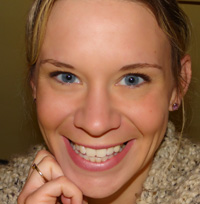 I'm Rachel - a mom, wife, and 'green' blogger at Small Steps On Our Journey.  If you want me to come visit your place of business, have any questions on this article or suggestions for a future article, you can email me at rachel@smallstepsonourjourney.com or tweet me at @rachelroland