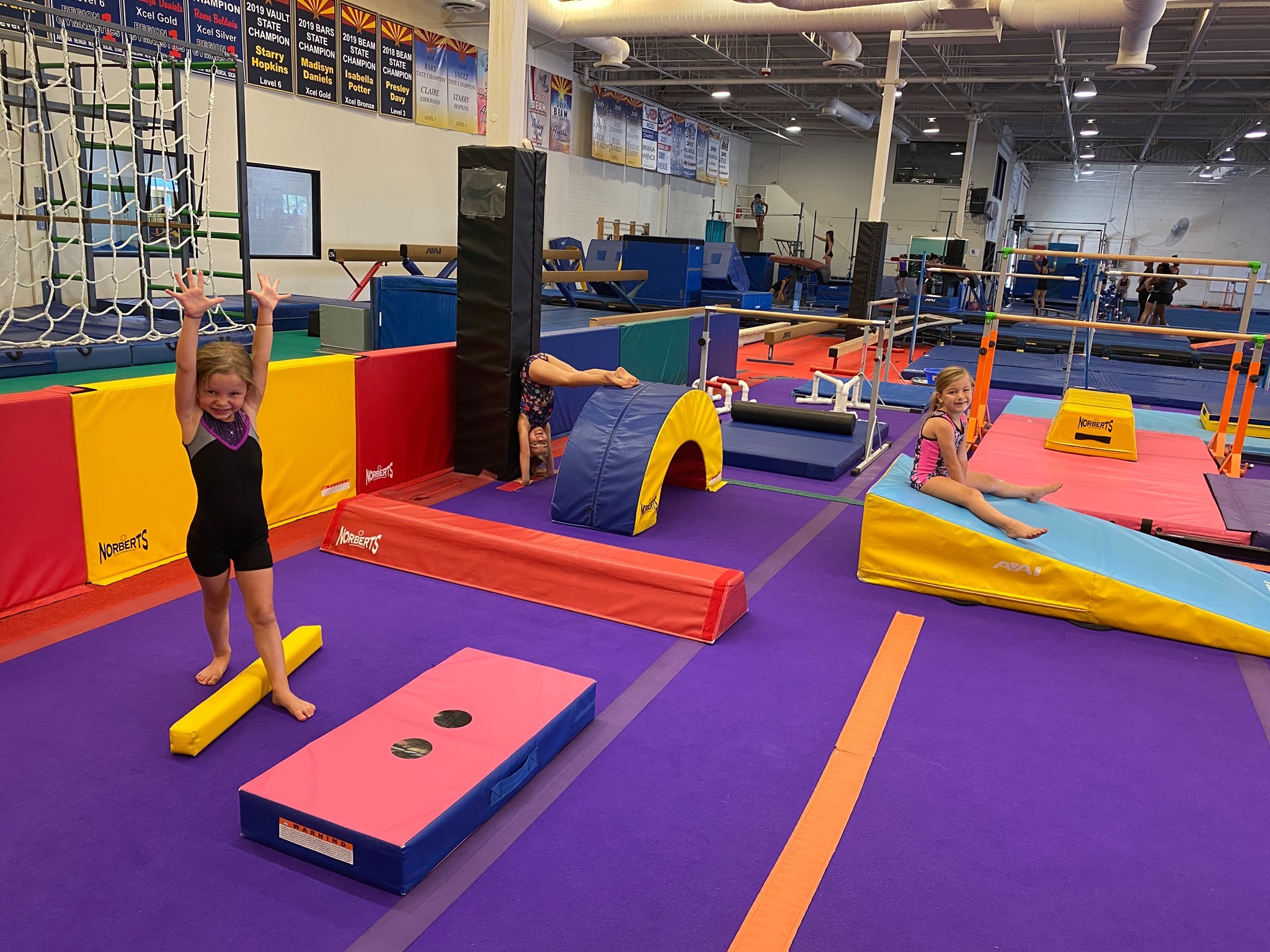 IMPACT Gymnastics Academy is a children's gymnastics gym with Olympic-class coaching and state-of-the-art equipment. The gym has expanded its facility and offerings to bring more options and variety to the North Central Phoenix area including a Ninja Zone area, kinder programs, private lessons for children with special needs, master clinics, and Friday night open gym.
Join us for OPEN GYM, Every Friday night.
Ages 6-17, $15 cash or $18 credit: 7:30-9 pm
Please RSVP: (602) 870-7574
Parent's Valentines Night Out, Saturday, Feb 13
6-10 pm
Ages 6-17
$30 for one child, $5 off for each child after that in the family.
Please RSVP (602) 870-7574