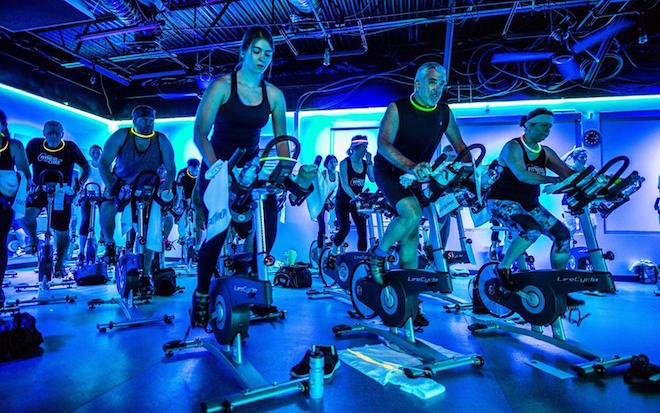 Spin Your Heart Out at Gainey Village Health Club & Spa
When we were invited to experience a cycling class at Gainey Village Health Club & Spa, one of the nation's most popular fitness crazes, we hopped at the chance.
"The Village Experience" really lives up to what it is insinuating: a place where you are familiar with everyone and are all working together to achieve a healthy and productive lifestyle. When you arrive, you are greeted with smiling and welcoming faces eager to assist you. You walk a little further and the aroma of the spa begins to captivate you and attempt to convince you to forget all of your responsibilities and relax. After forcing yourself to continue walking, you are hit with another delightful aroma as the food stand is cooking up delectable menu options. I suggest the Breakfast Bowl; it is served with quinoa, eggs, roasted tomatoes, mushrooms, kale, turkey sausage and topped with pepper jack cheese. If you are a juice person, I recommend the Hot Yoga, which is considered a fat burner and is a mix of lemon, pineapple, ginger, cinnamon, celery, and orange. Finally, after you've passed all of the tempting features, you enter the activities center where you have the option of shooting some hoops, running around the indoor track, lifting weights, doing some machine-operated cardio, schedule a private session with a trainer or take any of the numerous classes scheduled every day.
On my recent trip, I tried out the spin class with the instructor, Jill. First of all, if you've ever taken a spin class you know one of the biggest struggles is the seat; the seat at this studio was actually comfortable so it allowed you to focus on the task at hand, spinning your heart out. Second, with her enthusiastic comments and fabulous music, Jill made burning 600 calories fun. It just made it very clear that anything can become less intimidating to accomplish when the instructor is constantly pushing you and inspiring you to work hard.