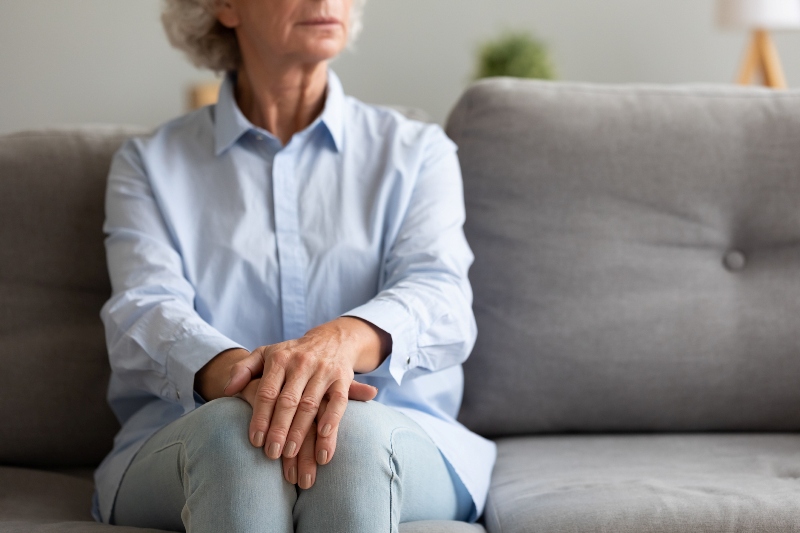 Arizona currently has 140,000 cases of dementia and we also have the nation's highest growth rate. Living with dementia at any time brings everyday challenges for that person and those around them. Coronavirus is making daily life much harder which may cause them to feel anxious, scared or lonely. Senior Helpers, a national leader in professional, in-home senior assistance services, has several ways families can help a loved one with dementia during this time.
Wear a mask with a clear window over your mouth: Did you know that a lot of dementia patients have a hard time comprehending what you're saying if they can't read your lips? Wearing a mask that allows them to see your mouth moving will help them understand what you are saying.
To explain or not to explain: If your loved one is in the early stages of dementia, it might be helpful to talk about coronavirus, especially if they could be hearing the news elsewhere. If your loved one's dementia is more advanced, there may be fewer benefits to a discussion.
Keep up your routine: Changes in routines can be especially unsettling for someone with a form of memory loss. Carrying on as you normally do helps add structure and safety to the day for both of you. Do your best to stick to regular schedules for meals, bedtime and other activities.
Work around roadblocks: If the person's routine included going to the grocery store or eating at their favorite restaurant, find ways to incorporate technology to hold their attention like watching free performances from theaters on YouTube, creating a new playlist via Spotify or going a bit old school with knitting, completing puzzles or browsing magazines.
Bring in reinforcements: The best way to reduce the stress of taking care of a loved one with memory issues, is to bring in a trusted, outside source even if it's for a few hours a day.
Plan for possible illness: Be prepared in case the person with dementia needs to go to the hospital. It's a good idea to have a bag packed in case the person falls ill. Include things like a notarized Health Care Power of Attorney, notarized Advance Directives, a list of names and phone numbers for your care team, a list of medications, comfortable clothing and a toothbrush, just to name a few.
Senior Helpers is proud to lead the industry in programs like Senior Gems, that certifies their caregivers in Alzheimer's and Dementia care. The Senior Gems program is based on GEMS, techniques, strategies and overall approach to care so you can feel secure that your loved one is in good hands. For more information or to find a caregiver near you, visit SeniorHelpers.com.