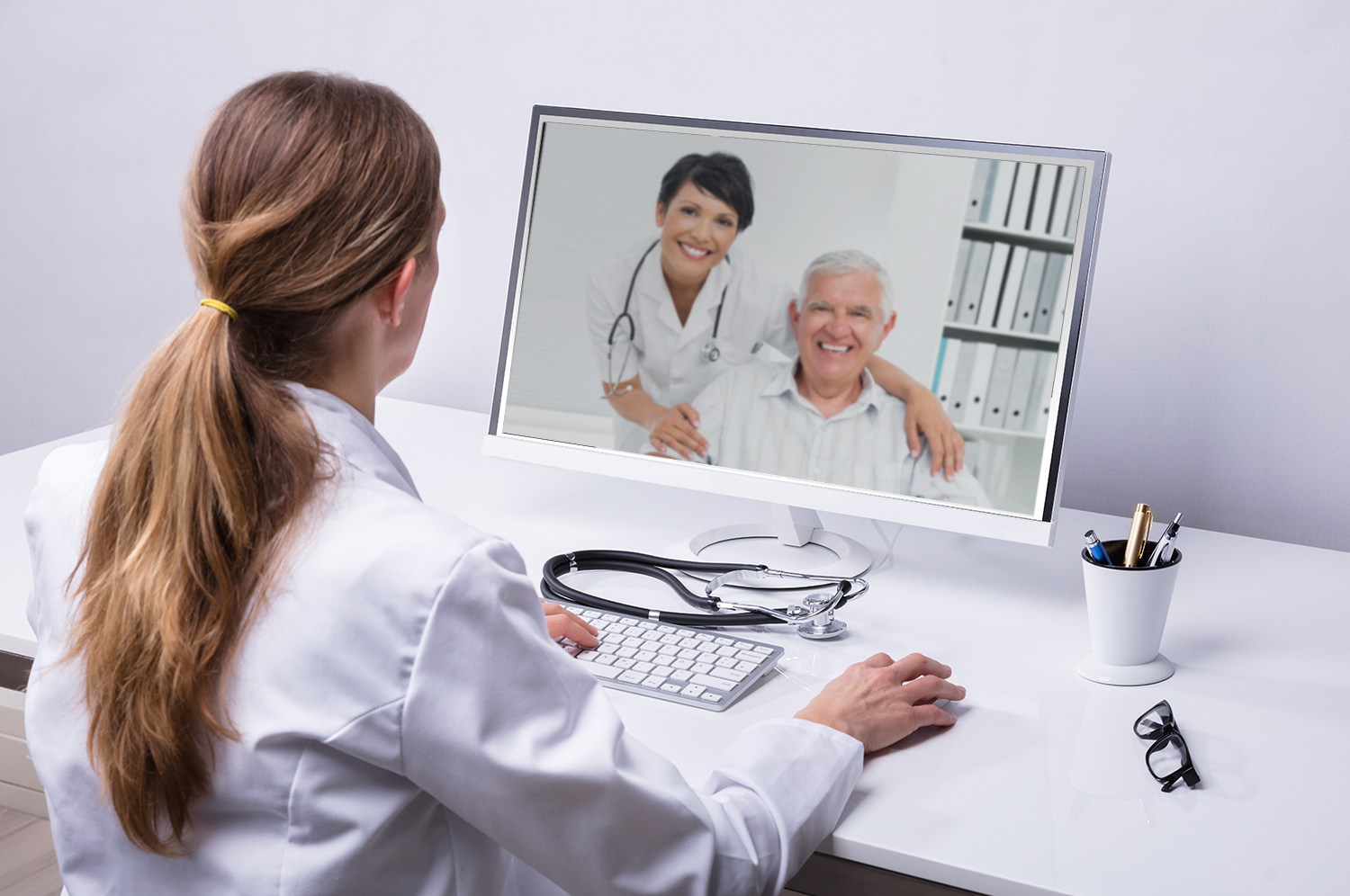 For senior patients, those with chronic illnesses, or those who have compromised immune systems, heading to a doctor's office right now for needed healthcare is a scary thought—it's an action that can leave them at risk for the potentially fatal Coronavirus (COVID-19).
But United Telehealth Corp's Telehealth and unique mobile service offers options for those patients to keep them out of risky situations.
Those who suspect they may have COVID-19 can utilize this service, as well. The technician will arrive at the location with proper protective gear to ensure their safety and administer the testing with COVID-19 test kits.
While this mobile service has been available from UTC previously, the new passage of the bi-partisan Coronavirus Preparedness and Response Supplemental Appropriations Act, which waives Medicare guidelines regarding the use of telemedicine, allows many new patients to now access the service.
"Right now, we are seeing an increase in referrals to our care continuum from senior citizens and other patients with chronic conditions, especially those with compromised immune systems. Given that these patients are highly susceptible to the virus, we are glad that we can provide the care they need in the comfort of their own home," says Dr. Nima Ghadimi, President of UTC and SPG.
To use UTC's mobile service, patients pick an appointment time. At the scheduled time, a highly experienced technician arrives at the patient's home or location with UTC's unique Transportable Exam Station (TES), a special system that has the same instruments and diagnostic tools that you would find in a traditional medical office—but it's mobile. The technician will then videoconference in the doctor.
Using the TES, the medical technician can relay real-time information to the doctor—for example, everything from blood pressure readings to administering an EKG, utilizing a digital stethoscope so that the doctor can listen to a patient's heart or lungs through their headset, or even a camera for an ear, nose and up-close eye exam. Mobile labs and x-rays can also be ordered if needed. It's the perfect way to see a doctor without taking the risk of leaving home.
For telehealth services, a patient uses their phone, computer or iPad to connect with a doctor. For mobile services, no technology is needed—the technician brings what is needed. In either instance, patients will be able to get guidance about whether they need to be seen or tested instead of showing up unannounced at the emergency room or doctor's office. Patients, particularly those who would be at high risk for a serious illness if they were infected, can also opt to substitute a trip to a doctor's office with a virtual visit when it is a routine check in with a specialist or a primary care doctor. That way they can avoid crowded waiting rooms and potential infection.
For more information or to schedule a visit, visit www.unitedtelehealthcorp.com or call 480.268.2670.
About United Telehealth Corporation
Founded in 2019, United TeleHealth Corp™ is a team of board-certified medical professionals and medical technicians who formed a network in order to help those who need services in the comfort of their own location. UTC is dedicated to problem-solving and managing medical conditions and easing suffering, as well as providing preventative care in order to prevent chronic conditions from developing or worsening. 7975 N. Hayden Road, Suite D-354, Scottsdale, AZ 85258; 480.268.2670; www.unitedtelehealthcorp.com.