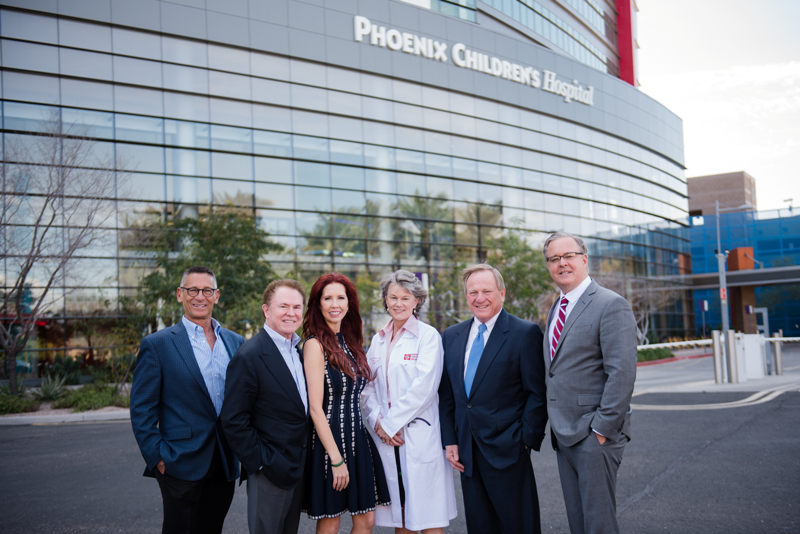 The only thing constant is change. Unless, however, you're talking about treatments for diffuse intrinsic pontine glioma (DIPG), a rare and fatal brain cancer that develops in the brainstem of children ages 3 and 13. With funding from Gateway for Cancer Research to launch an innovative clinical trial at Phoenix Children's Hospital, that's about to change.
For nearly three decades, Gateway for Cancer Research has been funding promising, early-phase clinical cancer trials at some of the world's most renowned institutions. Coincidentally, it's been more than three decades since any new treatments have been introduced for DIPG, which was recently renamed diffuse midline glioma. This incurable and devastating condition accounts for 75 percent of all pediatric brainstem tumors, and it claims the lives of most victims within just 12 months of diagnosis.
Following last year's Vino con Stelle gala, Gateway's signature fundraising affair in Arizona, the organization awarded a $1.5 million grant to study a new immunotherapy approach for the treatment of DIPG. Nicknamed the CUPID study, the Phase I trial is investigating efficacy of a CUstomized Peptide vaccine combined with a checkpoint Inhibitor for newly diagnosed and recurrent diffuse midline glioma. The trial is being led by Cynthia J. Wetmore, MD, PhD.
A renowned physician-scientist and neuro-oncologist, Dr. Wetmore serves as division chief of the Center for Cancer and Blood Disorders at Phoenix Children's Hospital. Having dedicated her more than 20-year career to treating DIPG and caring for children battling brain tumors, she is giving new hope to families of children like 9-year-old Luke Carusillo.
While Carusillo isn't battling DIPG specifically, he has been living with an inoperable brain tumor since he was diagnosed in March 2015 at age 4. Doctors attribute his health and success to medication being administered as part of another Gateway-funded early-phase clinical cancer trial based at Children's Hospital Los Angeles. Dr. Wetmore, her colleagues at Phoenix Children's Hospital, and experts at Gateway are hopeful that the CUPID study will be the breakthrough that gives children diagnosed with DIPG similar success. Of course, none of this would be possible without support from a global philanthropic community that recognizes the value of investing in clinical cancer research.
Help Gateway bring to fruition clinical trials that have the potential to shape the future of cancer care and end cancer as we know it. Join like-minded philanthropists, physicians and grateful patients at the fourth-annual Vino con Stelle on Friday, April 17 at Scottsdale Hanger One in Scottsdale.
To Learn More
Vino con Stelle vinoconstelle.com.