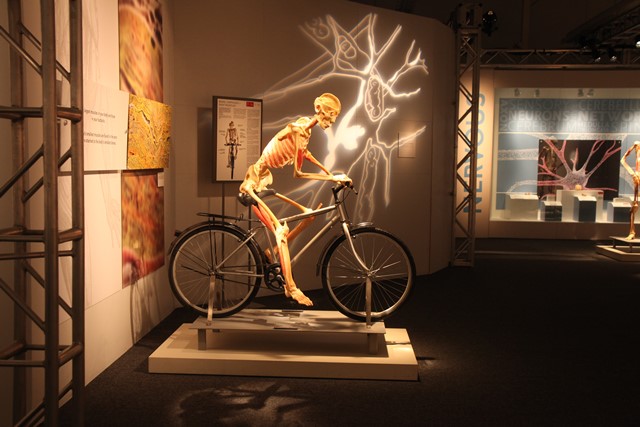 The overwhelmingly popular Bodies Revealed exhibit is now open at OdySea in the Desert and explores the human body in an intimate and informative way. The 12,000-sq.-ft. exhibition will remain on display until March 2019. Bodies Revealed gives an in-depth view of the complex and intricate network of internal organs and systems in a very up-close and personal way, with more than 200 whole and partial preserved human body specimens.
There are nine self-guided galleries, each one providing a detailed look into a specific part of the body, its functions and its importance to the rest of the body. The galleries include The Skeletal System; Muscles and the Nervous System; Respiratory, Digestive, Urinary, Reproductive, Endocrine and Circulatory Systems; Fetal Development; and Treated Body.
"Bodies Revealed" also uncovers modern-day health concerns, showcasing the damage done to the body due to the perils of smoking or lack of exercise. Other highlights include the importance of proper nutrition, regular activity and healthy lifestyle choices for people of all ages. "Seeing promotes understanding, and understanding promotes the most practical kind of body education possible," says Dr. Roy Glover, chief medical director for Bodies Revealed.