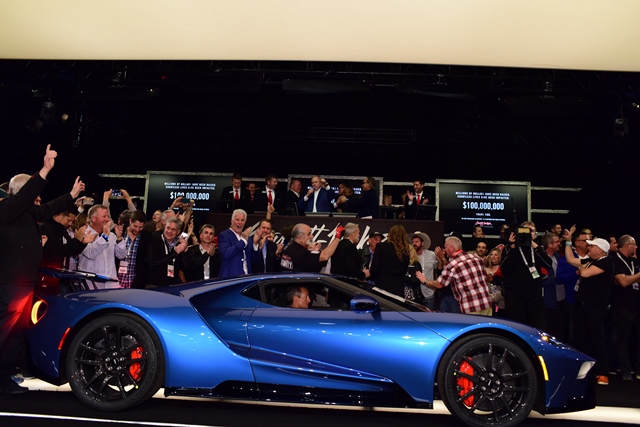 AFM FAVE!
BEST AUTOMOBILE AUCTION
Barrett-Jackson Collector Car Auction
The annual Barrett-Jackson Collector Car Auction sets the bar higher each year for Arizona car enthusiasts with a mind-blowing array of epic automobiles. Based in Scottsdale, Barrett-Jackson is the leader in collector car auctions and automotive events, specializing in providing the best products and services to gearheads around the world. Thus far, Barrett-Jackson has collected almost $102 million for charity, with a number of notable figures having attended past auctions, including Michael Phelps, Jay Leno and Kenny Chesney. barrett-jackson.com.