A "Night in the 40's" is a swinging, one-of-a-kind bash that will transport you back to a World War II USO-style canteen at the Arizona Commemorative Air Force Museum.  This event, hosted by Ron Hoon, of FOX 10 Phoenix, is the non-profit's largest fundraiser of the year so you can feel good about giving back to a great cause while giving the dance floor your best jitterbug.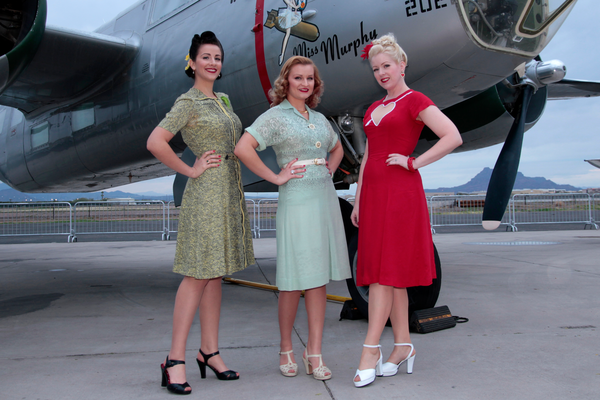 Over 1,000 guests, young and old alike, are expected to enjoy the world-famous Sonoran Swing Orchestra and the Uptown Angels. A free swing dance lesson will be given by the Arizona Ballroom Champions before you dance the night away surrounded by heroic vintage airplanes.
Come dressed in style of the era and compete in the "Best-Dressed 1940's Costume" contest or our swing dance contest.  You'll have the opportunity to get a picture taken in front of the rare B-17 Bomber "Sentimental Journey," one of less than ten B-17s still flying in the world. Food and drink tickets are available for purchase and you can choose among gourmet specialty food trucks.
Tickets may be purchased at BigBandDance.com for $40 per person.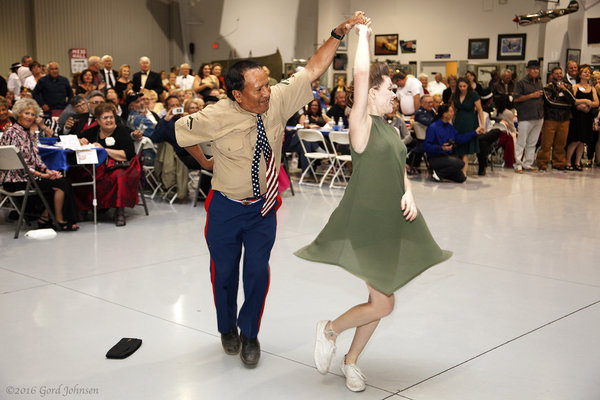 The Arizona Commemorative Air Force Museum is an educational non-profit 501(c)(3) organization and receives 40,000 visitors per year at its 55,000 square foot combat aviation museum.  Its Living History Flight Program allows people to experience a historical ride in seven warbirds.  The airplanes also visit 60 cities in the U.S. and Canada during the summer's Flying Legends of Victory Air Show Tour.