Page 5 of 5
Mark & Chrissy Donnelly
Married: September 10, 1995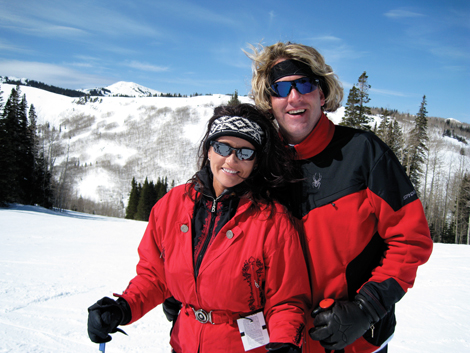 Though they were former schoolmates in Portland, Ore., Mark and Chrissy Donnelly didn't make a love connection until several years after graduating. They knew the moment they locked eyes at an athletic club that it was love—so much so, they married one year later.
While honeymooning in Hawaii, the Donnellys decided on a career change that would afford them more time together; a move that meant leaving their high-powered positions (his as the 11-year vice president of marketing for Contact Industries, his Oregon-based family-owned and -operated company; hers as a CPA for Price Waterhouse). After brainstorming multiple ideas, Chrissy, still in honeymoon mode, suggested compiling a book based on real-life romances. "Wouldn't it be fun if there was a collection of short stories that was uplifting, inspirational and gave some take-away value," she says.
Over the next several years, the Donnellys worked side-by-side coauthoring 10 "Chicken Soup for the Soul" books, including their own passage, "Fifty Ways to Love Your Partner," for "Chicken Soup for the Couple's Soul." The Donnellys also work side-by-side, as they formed the Donnelly Marketing Group. They say being each other's best friend—in and out of office—has been the key to their personal and professional success.—C.W.