Maryanne Weiss, a Scottsdale native, Valley-dweller and inspiration to many, was named the first-ever "Woman of the Year" by National Bank of Arizona's Women's Financial Group (WFG). It is National Bank of Arizona's Women's Financial Group's first inaugural "Woman of the Year" award. This annual award will go to an outstanding woman in business who makes contributions, connections and positively influences our community.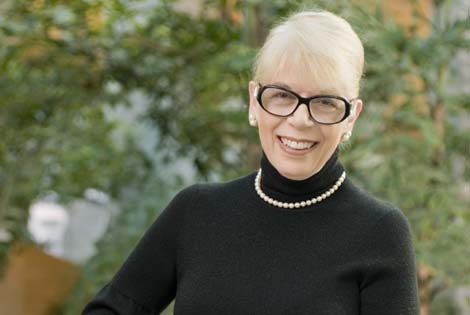 Weiss has many roles in connecting and collaborating with women, making her the prime candidate to serve as WFG's Woman of the Year and setting the bar very high for future titleholders. She is commissioner of Arizona's Department of Education and Arizona State University, Chairman of Greater Phoenix SCORE, where she is the first woman ever appointed to the position, and is President of Gustare Ltd., a management consulting group.
Through these avenues, Weiss has made many and varied contributions to mentoring and supporting Valley women by helping them establish themselves, grow their businesses and reach their full potential in their professional and personal lives.
"Maryanne is a shining example of an outstanding professional who successfully demonstrates her commitment to connecting and collaborating with others to positively impact our community," says Deborah Bateman, executive Vice President at National Bank of Arizona, "At National Bank of Arizona, a large part of our corporate culture is our philosophy of providing a platform for women in our community to achieve personal and financial success. Maryanne exemplifies these attributes and her dedication and commitment to the community is truly inspiring."
"I am thrilled and honored by this award given to me by the Women's Financial Group," says Weiss, "The great passion of my life is the community work that I do for Greater Phoenix SCORE and the Arizona Department of Education and receiving this award is like icing on my cake."
About Women's Financial Group
National Bank of Arizona Women's Financial Group offers women a local, one-stop resource for financial planning, business services, networking and peer-to-peer mentoring while leveraging connections and creating collaborations. The Women's Financial Group is comprised of highly experienced and approachable bankers who have a real knowledge of the financial challenges women face and strategies to help them succeed. In addition, the Women's Financial Group has chartered a council of Arizona businesswomen to provide clients the invaluable opportunity to connect with other professionals and business owners.
About National Bank of Arizona
Founded in Tucson, Ariz., in 1984, National Bank of Arizona is a community bank serving professionals and meeting the needs of small and mid-sized Arizona businesses. Arizona's fourth-largest bank with more than $4.8 billion in assets, National Bank has over 75 offices throughout the state. For more information, visit NBArizona.com.