Page 1 of 6
2013 marked AZFoothills.com's fourth-annual Face of Foothills and Future Face of Foothills model competitions. As we introduce this year's first-place Faces, let's take a look at what the past victors have been up to since their crowning moment.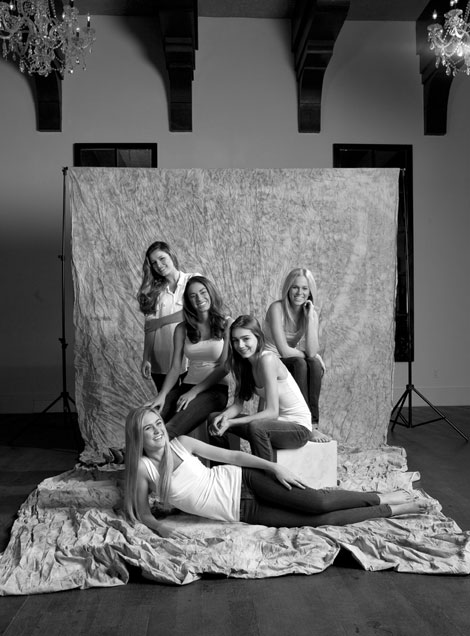 Stephanie Mannon, Caitlin Wilenchik, Tori Zukowski, Emily Glynn, Laura Willert
Photographed by Cassandra Tomei. Location: Montelucia Resort and Spa.