Westcor is committing $50,000 to Arizona schools this Back-to-School season, with the launch of its School Cents Program.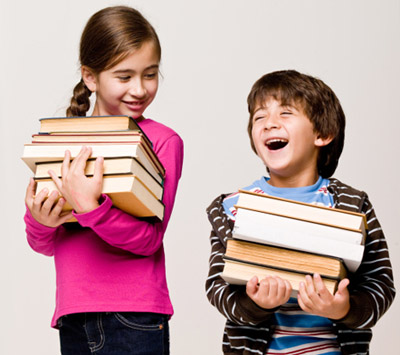 At any of Westcor's 14 regional shopping centers throughout Arizona, from July 26 to Aug. 31, 2010, guests can earn points for local schools by shopping Westcor retailers. The schools with the most earned points will receive a donation and school officials may determine how the money can best benefit the needs of the students. In total, Westcor will donate $50,000 to local schools.
"For over 40 years education has played a key role in Westcor's community efforts," said Lori Pappas, assistant vice president, marketing. "As the needs of our local schools continue, we are committed to giving back and working to make a difference in the future of Arizona."
The process is simple. For every purchase at the 14 participating shopping centers, whether in-line shop, a kiosk, a restaurant or food court, every dollar spent is a point that goes toward your chosen school. Shoppers simply present their receipts at Guest Services and the dollars spent are calculated and tallied as points for the selected school.
Schools can monitor of their position by visiting westcor.com and watch their school climb to the top. The winning schools will be announced in September. For a complete list of participating schools, visit www.westcor.com.
"We are pleased to support Westcor in their back to school initiative to make a difference with our local schools. Our goal is to promote public education and provide leadership and assistance to our local schools. With Westcor's help, we continue to make strides to better Arizona's public school system," said Panfilo H. Contreras, Executive Director of the Arizona School Boards Association.
As an added incentive, guests are encouraged to take advantage of the custom deals and coupons found at each center's Guest Service desk and online. Additionally, expect amazing Back-to-School deals that will also help you get what you need and save.

Some of the deals include:
Gap – 20% off one regular-priced item.
Journeys- 15% off the entire purchase
Banana Republic- 30% off the entire purchase from July 29 – August 1, 2010
Aeropostale- $10 off any $50 purchase
Macy's- purchase a $10 GLAMPASS and receive 20% off almost everything in Juniors and Young Men. 50% of the proceeds go to charity from the GLAMPASS sale.
Anchor Blue- $5.00 off any denim purchase from July 26- August 4, 2010
The Children's Place- 15% off your entire purchase
Founded in 1969, Phoenix-based Westcor is a wholly owned subsidiary of Macerich. The largest owner-manager of commercial properties in Arizona, Westcor's portfolio currently consists of approximately 16 million square feet of retail space at 25 shopping centers, including 12 super-regional centers and 13 community and specialty centers. The company has set the industry benchmark for ground-up shopping center development, such as Chandler Fashion Center, SanTan Village and Arrowhead Towne Center. In addition to responsible development, Westcor takes an integrated approach to charitable giving, using a variety of resources to make a difference in the communities, including volunteer programs and contributions. Additional information about Westcor is available online at www.westcor.com.