Two is better than one; this is the case with almost everything, certainly kidneys. But having two stellar employees retire simultaneously seems to be the exception. The National Kidney Foundation of Arizona is honoring the unparalleled commitment of Mary Ann Messina and Ruthann Elms, who have dedicated years of their lives fighting against chronic kidney disease.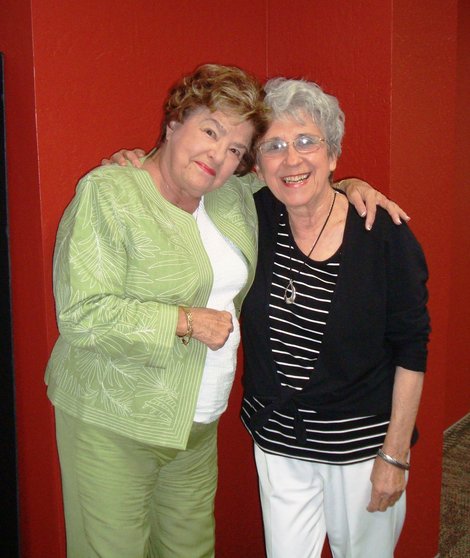 Both Messina and Elms have made their lasting impression at the National Kidney Foundation. As administrative director, Messina has spent the last 43 years at the foundation, where she has rightfully earned the nickname "The Oracle." During her time at the foundation, she has somehow managed a magical balancing act, juggling her duties and the challenges of raising two children and two grandchildren. "I'm from a generation where you do just do what you have to do," she says. "It has been a tremendous challenge, but it has also been an incredible joy." Over the many years of service, she has seen true compassion through the foundation, helping countless members of the community who had no where else to turn. But now, at 80, Messina is leaving the major leagues of humanitarianism but will never truly be out of the game. Though she is embracing the mystery of what is next to come in her life, the foundation will always have a huge place in her heart. She says, "The Foundation helps theses families in so many ways, providing funds for medication, shelter, transportation, scholarships, dental work, and nutritional supplements to the people of Arizona who are suffering with chronic kidney disease. Many of these families would not be able to survive without the foundation's intervention."
Elms found out first-hand all the joys that the foundation could offer someone in need. After a liver/kidney transplant in 1997, Elms acquired a scholarship through the foundation, which gave her a way to obtain a master's degree at Arizona State University. This kindness was not forgotten and she returned in 1999 as patient services coordinator to give back since the foundation had provided such a positive influence on her life. While on the waiting list for a kidney and dialysis, she says "[the foundation] never wavered in their support, standing by me every step of the way." But Elms had bigger dreams to tackle; she adopted a critical role in the creation of the Kidney Early Evaluation Program (KEEP). This is a free program which provides kidney-health screening. After wonderful years of service and support, Elms has reached the same conclusion as Messina, that it was time to see what else life has in store for her. With her beloved husband of 49 years, George, by her side, the possibilities are endless. She has considered anything from volunteer work with children, to a cross-country road trip or even perhaps becoming a docent at the Phoenix Art Museum.
Just like kidneys, these ladies make sure everything runs clear and smoothly around the National Kidney Foundation of Arizona, and their absence will definitely be felt. These two humanitarianisms show what giving back to the community looks like. Both have provided unwavering support and alliance to the National Kidney Foundation of Arizona, and all those in need of its services. Though they will undoubtedly be missed (how will everyone make it through the day without "The Oracle"?), hopefully their stories will raise awareness of kidney disease, and inspire others to take the initiative to give back in their communities. www.azkidney.org