Scottsdale's Southwest Wildlife Conservation Center is hosting a Holiday Enrichment Party on Saturday, December 10 at 10 a.m. to give guests the opportunity to share the holiday spirit with black bears, mountain lions and coatimundis through safe, enriching activities.
Over the past 28 years, Southwest Wildlife has rescued, rehabilitated and provided homes to thousands of wild animals who cannot be released. The fun outdoor event will allow guests to get up close to the sanctuary animals and give back to Arizona's native wildlife alongside Southwest Wildlife's animal care specialists and knowledgeable trail guides.
Guests can book a Standard or Premium table where they will work on a holiday-themed animal enrichment project that will encourage sanctuary animals to have fun and exhibit wild behaviors while brightening their day. Past projects have included special tubes full of scents and treats, boxes of treats covered with ribbons and bows, special bear pies and more.
Once all projects are complete, guests will get to roam the sanctuary with a trained, knowledgeable trail guide and observe the animals enjoying their special holiday treats. Guests seated at Premium Tables will be able to safely enter the animals' enclosures and place the enrichment projects themselves for the black bears, mountain lions and coatimundis to find and enjoy. Animals are randomly assigned to both Premium and Standard tables.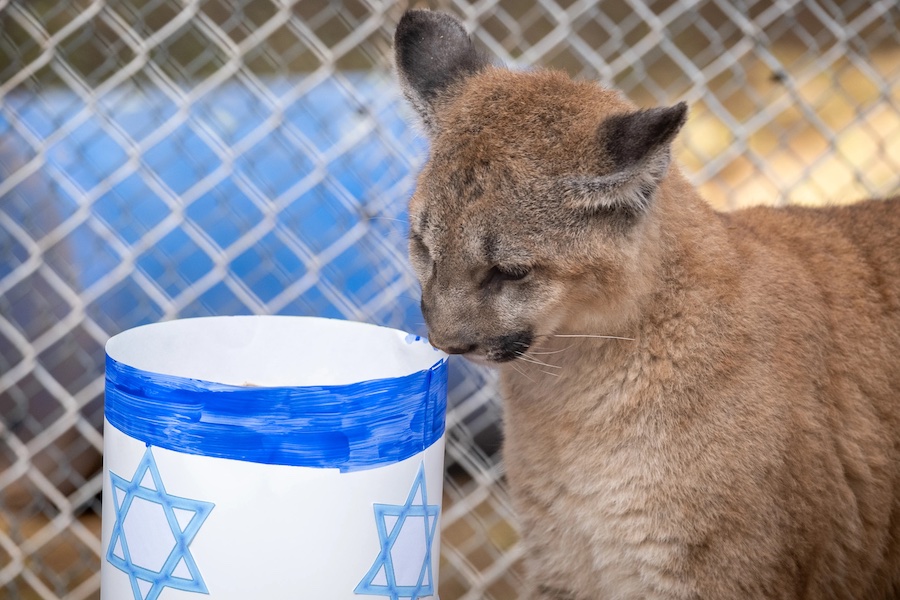 "The bears, mountain lions and coatimundis are an incredibly special part of our family here at Southwest Wildlife. It is important to us that we give them the most enriching lifestyles to make their days more interesting," says Southwest Wildlife Conservation Center Events Coordinator Robin Wilson. "What a more special way to get into the holiday spirits by getting the community involved in their enrichment, while still giving back to our wildlife."
There are only eight tables available for this event: four Premium Tables and four Standard Tables. Premium Tables are $250 and Standard Tables are $150. Each table seats a maximum of six people.
Book a table to claim a spot for you and your friends and family at the Holiday Enrichment Party here. For more information, visit southwestwildlife.org