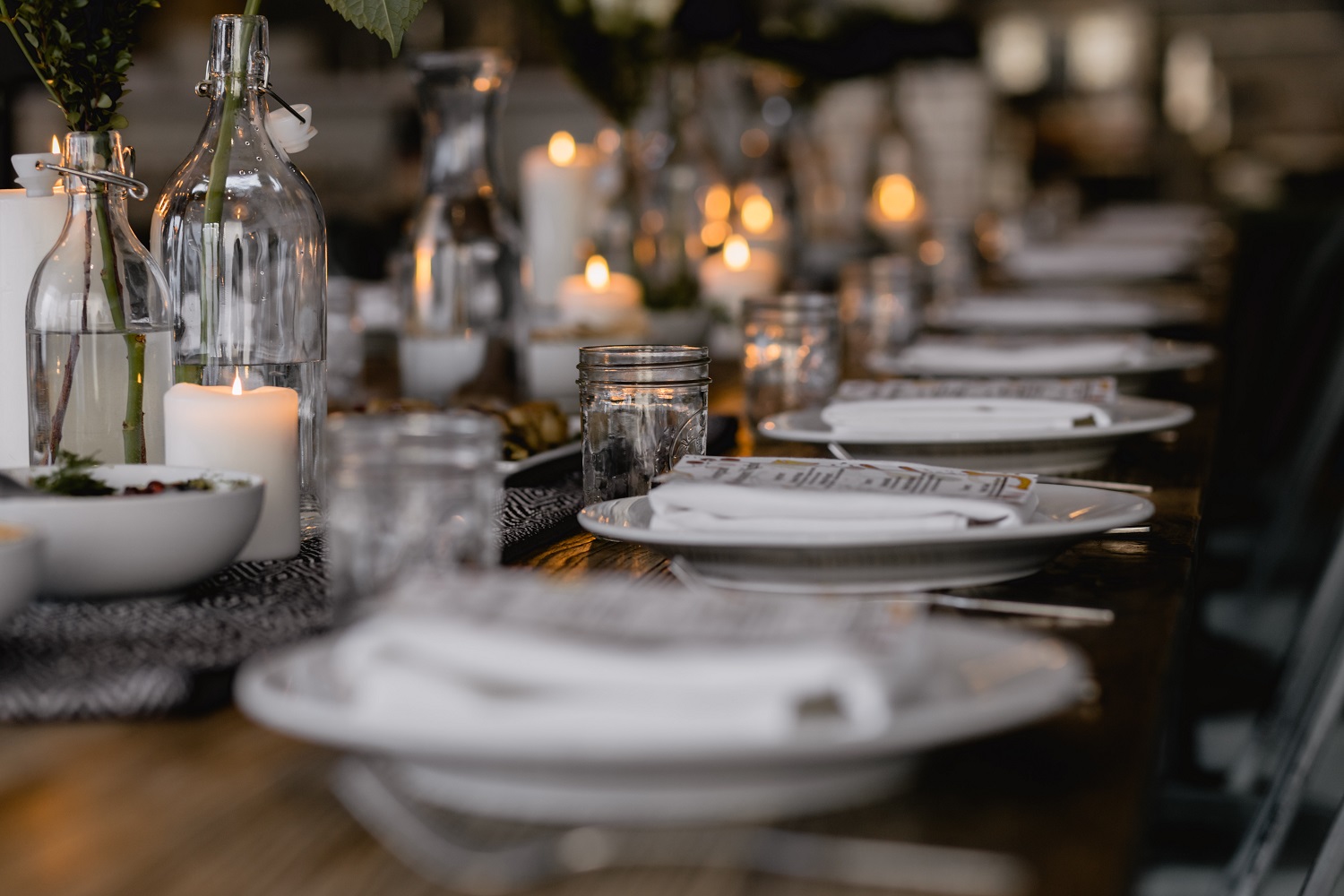 There are so many details that go into planning an upscale dinner party. You need the venue, the dinner menu, the decorations, and the invitations to go out. It can be much like planning a wedding reception but on a smaller scale. One of the best parts of the planning process is deciding on dessert. Let's face it, dessert is almost everyone's favorite food and there are plenty of dainty and delicious options that are beyond eating a plate of cookies and milk. Although, that wouldn't necessarily be a bad option for dessert either. If you're looking for something different to serve for dessert at your next upscale dinner party, here are some great options.
Exotic Truffle Candy
Truffle candies are always a hit. The creamy filling with the decadent chocolate and toppings on the outside makes this option perfect for any upscale dinner party. Serve platters of Italian truffles, Belgian truffles, and French truffles for your dinner party guests. They are bite-sized and perfect for parties whether you are sitting or standing. Plus, you can give guests a unique experience with truffles from all over the world.
Mini Cakes
A mini cake is a little different than a cupcake. Think mini-Bundt cakes or small loaves that you can then decorate in unique ways. It's much simpler than cutting the cake and provides the opportunity for a beautiful presentation on individual plates. Make them for one or two people, especially if your dinner party is a couple's event. Try flavors like lemon blueberry, lavender frosting, or even something infused with rose water.
Chocolate Dipped Cream Puffs
Another bite-sized option for your dinner party guests is to serve chocolate-dipped cream puffs. A cream puff is a rather simple, but delightfully light and airy dessert that can be served on platters as you walk around the room. Your dinner party guests will love the fresh and slightly sweet taste of the cream filling paired with a more decadent chocolate coating.
Cinnamon Rolls With Frosting
Get out the forks and knives, because cinnamon rolls are always a hit. They are commonly thought of for breakfast and brunch gatherings, but they would create quite the surprise of being served at a dinner party instead. The warm cinnamon roll can be served on a plate and then drizzled with just enough frosting to ensure that there is a little in every bite. Go a step further by baking your cinnamon rolls in ramekin traditionally used for crème brulee.
Traditional Beignets
Want a sweet doughnut commonly found in Louisiana? Get a taste of New Orleans at your next upscale dinner party when you serve delicious traditional beignets to your guests. You may want to offer a napkin to help protect their clothes from powdered sugar, but this treat is sure to excite even the pickiest of dessert lovers.
Parfaits in a Wine Glass
Take your parfaits to the next level and serve them up individually in a wine glass or other clear glass. Not only does it make for a beautiful presentation, but you can also be sure that everyone gets just the right proportions of cake layers to cream and fruit layers. Mix things up by drizzling a little caramel on top just to be sure it's a special treat.
Lavender Ice Cream
Lavender-infused desserts have become more popular in recent years. Paired with things like mint or blueberry, the floral notes become a sweet subtlety on your tongue that any foodie can love. Work with a local ice creamery to create a unique ice cream flavor for your dinner party. Lavender ice cream would be a surprise to your guests that many will find to be both pleasing and delicious. The aroma of the lavender combined with the sweet cream can be served solo or alongside a scone or other simple treat.
Treat your dinner party guests to desserts that are unexpected and delicious. Ending your evening meal with something they will remember will help your gathering become the talk of your friends and guests. Whether you serve a plate of truffles, a single-serve cinnamon roll, or a unique flavor of ice cream, make sure it looks beautiful and tastes even better.