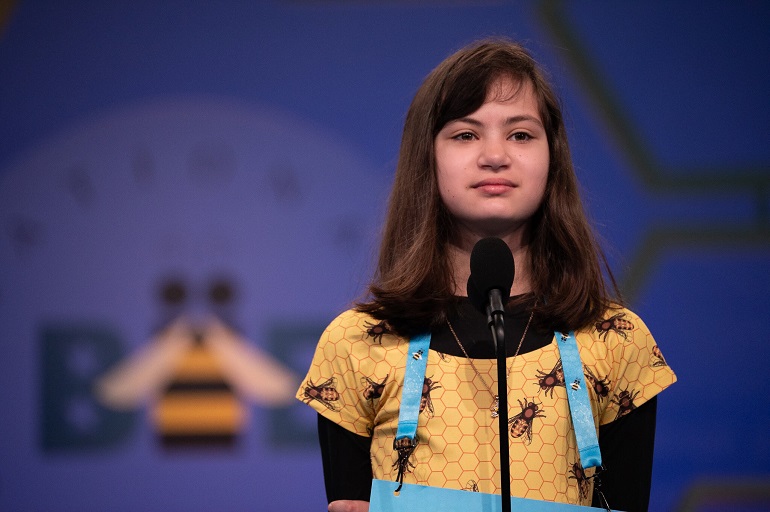 Photo Courtesy of Scripps National Spelling Bee
An Arizona 6th grader is one of the 12 remaining spellers out of more than 200 in the 2022 Scripps National Spelling Bee in Washington, D.C., advancing through 7 rounds by spelling words including, "nuciform", "dyspathy", and "croupous".
Aliyah Alpert of Alpert Homeschool correctly spelled the word "foudroyant" in the 29th round to win the state bee earlier this year at the Arizona Spelling Bee, hosted by the Arizona Educational Foundation (AEF®).
This year's Scripps National Spelling Bee finals will air live from Washington, D.C. on Thursday, June 2, at 8/7c., and will be televised on ION and Bounce. They will also be simulcast on Laff and TrueReal. The finals will re-broadcast on June 3 and June 5 on Newsy.