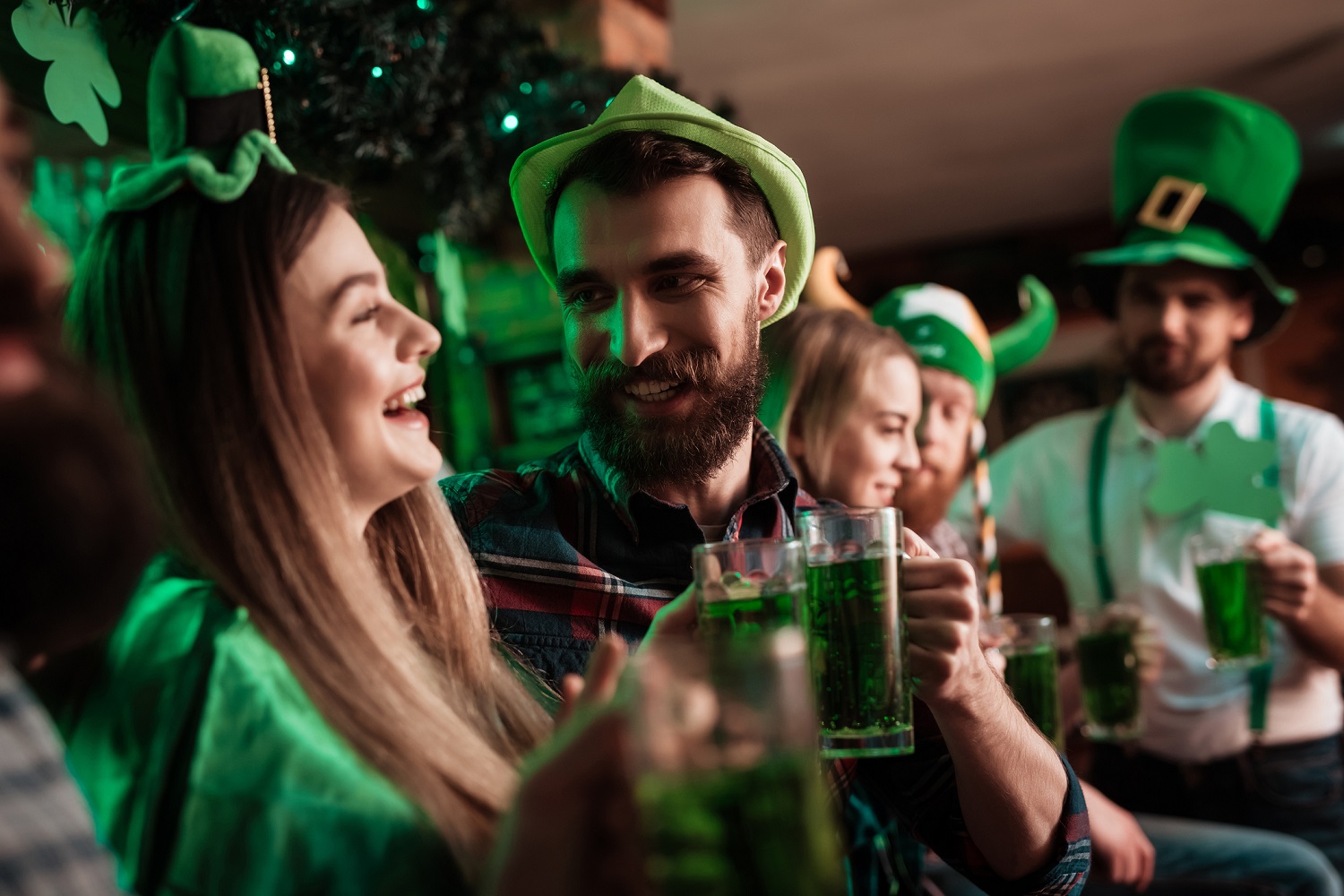 With Spring approaching and St. Patrick Day near, what better time to host an outdoor celebration? St. Patrick's day is one of the last holidays to celebrate before the Fourth of July. Therefore, why not make it fun?! There are so many DIY party ideas and St. Patrick's Day inspired recipes you can add to enhance the party.
Although the holiday falls on a Wednesday this year, you can celebrate the weekend before so that everyone on your guest list is free! Obviously, the predominant color is green, so there are many things you can do to add a pop of green color to all your party decor and food! Follow along for some St. Patrick's Day party ideas.
Sip Themed Cocktails
What's better than unwinding from a long, hard week with a fun themed cocktail. There are so many variations of traditional cocktails you can do by adding a little more green. For example, green punch, coffee spiked with Irish whiskey or Shamrock shakes.
One of our favorite recipes is titled "Shamrock Sour Cocktail". It is a twist on the classic whiskey, sour but perfect for the occasion. The recipe includes:
Lime juice and Lemon juice
¼ cup simple syrup
2 ounces Irish whiskey
1 tiny drop of green food coloring
lime wedges for garnish
This drink can be your signature cocktail for the night and the main drink focus. As mentioned earlier, if there are children attending or others who don't drink try a green smoothie!
Games
Games are a great way to get all the guests involved in one common task. Additionally, if you have guests who don't know each other, this could be an excellent way to have everyone bond or get to know each other. A themed scavenger hunt encourages teamwork and gets everyone moving. Be sure to have some prizes for the winners of the game. You can purchase fun St. Patrick Day themed party favors or even gift cards.
Another fun game idea is musical chairs, Irish themed. Whether there are only adults or kids, there is no lie that this game surpasses all age groups. It is a fun way to invoke laughter and bonding. Turn on some upbeat Irish music and let the games begin! Winner gets a prize.
Decorate Cookies
If you want a party that doesn't involve running around on a scavenger hunt, try a cookie decorating party. All you need are a couple of supplies like plain sugar cookies, green frosting, sprinkles, and lucky charms. Bake the cookies ahead of time so that you don't have to worry about that step when everyone arrives.
If not, and you invested in outdoor kitchens, you can bake them in the oven there, while you sit and enjoy your guests. That way, everyone can get to eat and decorate their cookies fresh out of the oven.
If you want to go the extra mile, you can purchase fun cookie cutters in the shapes of a clover, leprechaun, and pot of gold. Who doesn't love cookies?!
Arts and Crafts
For adults, something as simple as planting a new green plant or flower. Supply the necessary items like pits, soil, seedlings, and a little bit of water. If you want to take it a step further, everyone can decorate their own pots. Acrylic paint works wonders on plant pots. If you want to stick to the theme, have everyone paint something St. Patrick's Day related. You can go around in a circle and pick your favorite one! This is a great bonding activity and an excellent way to get creative while having fun!
Another great arts and crafts idea for adults and kids is a paper shamrocks wreath. This can be a great addition to your St. Patrick's Day decorations each year. Sometimes, it is hard to find fun decorations you really like, so this is perfect! All you need are different scrapes of green paper to create this masterpiece.
Serve Irish Food or Sweets
There are so many fun holiday-inspired recipes out there. You can google your favorite one. One of our favorites is a mint chocolate chip fudge recipe that is completely homemade. This recipe is perfect for St. Patrick's Day because they turn out green, which is right on theme! You can check out the recipe here, and they are so delicious! Between this and a yummy cocktail, all your guests will love you!