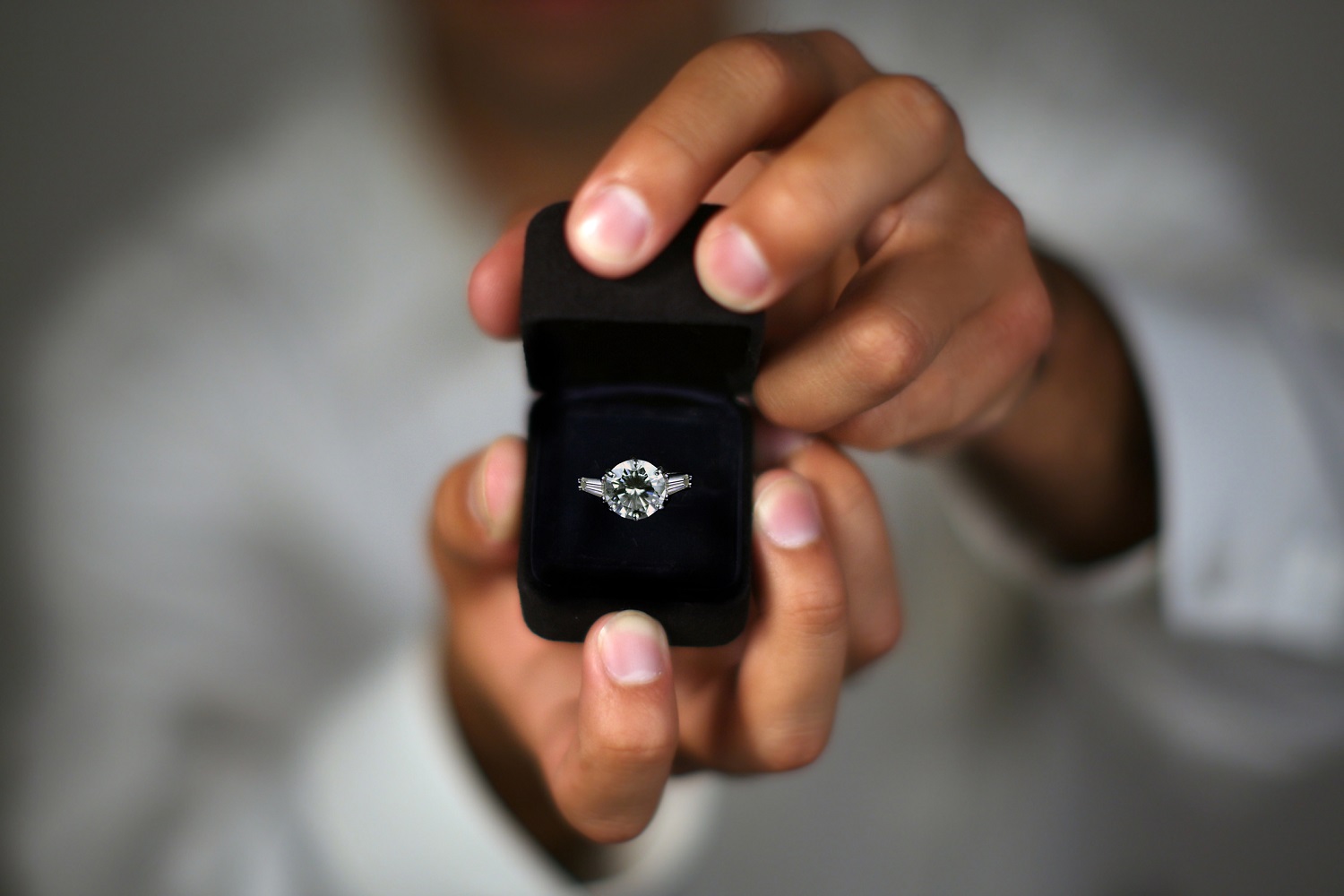 It's fall, and that means love is in the air--not that you can smell it with your mask on, but trust us, it's there. And if we know anything about love, regardless of a global pandemic that has rewritten the rules of contemporary society, it's that love is timeless. As long as people are in love, marriage will be in the cards, and that means that you (yes, you, the hopeless romantic who simply cannot live without your significant other) will need to come up with a proper proposal.
So how does one propose in the middle of a pandemic? We're glad you asked! Here are some creative ways you can ask your BFF to share forever.
"Zoom Zoom"
OK, so it's not the ideal scenario, but it is the easiest. How do you utilize one of the year's most prolific communication platforms, Zoom, to pop the question?
In a word: gallery.
No, we're not suggesting that you take your honey to an art museum. What we mean is that you will invite a crew of your closest friends, family, and loved ones to look in on your marriage proposal. Set your laptop or tablet up in a discreet location (we suggest in the corner of the room, nestled between those burgeoning laundry baskets and piles of shut-in books you still intend to read) and think of the perfect way to ask for matrimony.
The look of pre-wedded bliss won't just be amazing; it will be forever. Everyone watches, and everyone wins. Just make sure to turn the camera off before you celebrate!
"Say Cheese!"
One of the benefits of technology is that everyone has become something of a quasi-photographer. The tech that powers your smartphone camera is light years beyond what most digital cameras could offer even just a few years ago. So why not "ask for forever" in a way that makes you shine?
Here's a cute proposal tip: Ask your lover to take the perfect selfie shot for your phone background (they'll forgive the white lie, we promise!) using your phone in landscape mode. Once you get the ideal photo, load it into a high-quality green screen background (we recommend sites like Videezy) that sets the stage for a perfect proposal.
For the exceptionally bold (read: confident), set your proposal image as your new social media background image, and see how it takes them to notice. When they do, we guarantee fireworks!
"Take Your Pick"
One of the most nostalgic experiences couples explore together is shopping for an engagement ring. You browse the jewelry counter, perusing myriad styles that make hearts flutter, eyes water, and wallets tremble.
Despite the heavy restrictions of public shopping in today's pandemic, here's a surefire way to recapture that spark of excitement while still being a responsible human being. Remember that high-quality smartphone camera we talked about? Whip that baby out and go visit a few reputable jewelry stores. Get good footage of a few rings that you would propose with--three is an excellent number--and when you finally pop the question, you can watch footage of all the rings together, making the decision easy and specific.
Before you plan your perfect proposal, here's a few final pieces of advice to consider:
Not sure where to start ring shopping? Always go with a good reputation. Quality engagement rings aren't cheap, nor should they be.
Quality doesn't mean you have to break the bank; there are myriad options available, ranging from birthdate gemstones and lab diamond engagement rings to more traditional offerings, such as a solitaire diamond or three-stone set. Whatever you choose, let an experienced jeweler assist you. Yes, most jewelers work on commission, but they understand the business of marriage--and that's advice you can't afford to skimp on!
Bigger doesn't always mean better. Make sure you understand what your partner wants in a ring before you shop. It will be worth it in the long run!