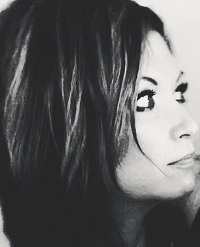 Beth Hommel started The PLM Agency in 2018 at the request and guidance of local business owners she had represented. With her background in marketing and advertising, she has over 15 years of experience in print, radio & digital. Dedication and passion for the client's success (personally & professionally) is the core foundation her agency stands on. In 2019 The PLM Agency not only helped many local Arizonians with their marketing and advertising goals, the agency also rapidly expanded nationally and internationally.
The team at The PLM Agency is working hard to make a difference in the advertising agency world. Back in the day, ad agencies & marketing firms were known for their stuffy board rooms with high-priced media buyers, expensive retainers and inflated billable hours. Today, now more than ever, we are inspired to change how business owners are represented and be more conscious of how their money is spent to produce their best ROI.
2020 has not been kind to most business owners, especially the small family-owned and locally-owned companies. We are here to help you think outside the box with fresh ideas to reach your new post Covid-19 consumers, plus maximize your advertising budget. The hardest action to take for anyone is to give when you are not getting - in life and in business…but for any business to succeed, you must advertise. The PLM Agency will help you achieve your marketing goals with no fees, while caring enough to go far and beyond your expectations.
"A man who stops advertising to save money is like a man who stops a clock to save time." - Henry Ford
Contact us today to experience The PLM Agency
This e-mail address is being protected from spambots. You need JavaScript enabled to view it www.theplmagency.com 480.374.1324