In a town as fast-growing as ours, sometimes history gets lost in the shuffle. Or more accurately, history gets overshadowed by a shiny new structure or hidden under a new coat of paint—which is the ultimate catch-22 for a successful construction company. After all, when your entire reason for being is building new, innovative buildings, can you really be surprised when your past accomplishments—no matter how landmark at the time—are eclipsed by the new?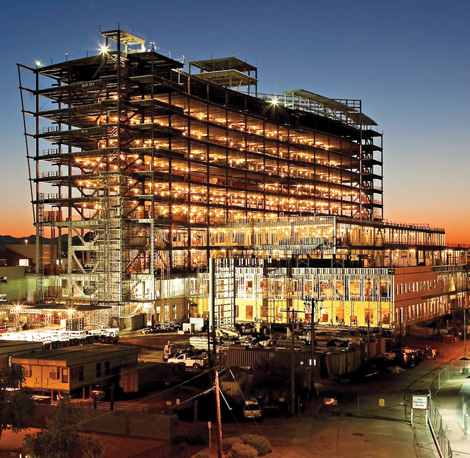 This might explain why some readers are unfamiliar with Kitchell Corporation, despite its ranking as Arizona's seventh-largest private company. In fact, this 60-year-old company employs nearly 1,200 people. More importantly, Kitchell has (quietly) crafted some of the Valley's most recognizable landmarks, from Scottsdale Fashion Square and the Phoenix Art Museum, to the St. Joseph's Hospital expansion and Hotel Valley Ho (both the original building in 1956 and the renovation in 2006). Furthermore, Kitchell founded the Doubletree Inns brand, constructed some of the first Class One clean rooms in the country and has helped pioneer the field of construction management since the 1960's. Not too shabby for an operation that started with a single $20,000 investment.
Recently, AFM sat down with Kitchell Corporation's chairman and former CEO, Bill Schubert (only the third CEO in the company's history), to talk about Kitchell's legacy of innovation and employee ownership.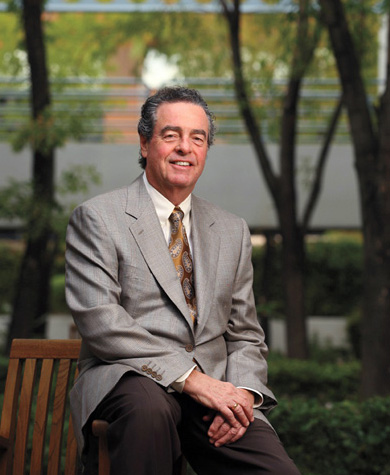 When did you join Kitchell Corporation?
I was hired in 1976 to serve as the financial vice-president. I had worked in an array of businesses over the first 12 years of my career, after getting my MBA from the University of Chicago.
What was Kitchell like at that time?
Sam Kitchell was a very entrepreneurial individual who prided himself on developing people. He also had a keen interest in diversification. One of his first ventures outside of contracting was a southwestern U.S. franchise of Rodeway Inns, starting in the 1960's. Based upon that, Kitchell launched Doubletree Inns, opening the first location in Scottsdale in 1969.
What's been Kitchell's most successful example of diversification?
In 1971, we acquired controlling interest in Arizona Refrigeration Supplies (ARS), a wholesale distributor of air-conditioning and refrigeration equipment. Today, it operates 31 outlets in six states.
How has Kitchell diversified within the construction industry?
In 1978, we launched Kitchell CEM (Capital Expenditure Managers) to provide construction- and program-management services for public-sector clients. We were well-positioned to provide the same services to the public sector that we provided to our private clients—managing budgets and schedules, for instance. Today, Kitchell CEM's largest customer is the California Department of Corrections and Rehabilitation (CDCR). Since 1982, we've managed more than $7 billion worth of building construction for the CDCR.
Kitchell is also known for its work with Native American tribes. How have you bridged the cultural gaps?
When we launched our Native American Division in the 1990's, we provided formal training in the unique aspects of Native American culture and how to serve that segment. We continue to provide ongoing education for our employees by hosting annual seminars with guest speakers like anthropologists, Native American professionals and Tribal representatives. The division continues to grow; to date, we've completed projects on Tribal lands from California to South Dakota.
How did Kitchell become a 100 percent employee-owned company?
Sam wanted to pass the company on to those involved in building its success, people who would look out for the company's long-term interests. Sam believed ownership was an important motivating factor. We still believe that.
What's been the key to maintaining Kitchell's success over the decades?
It starts with our values: honesty and integrity, quality of work and services, customer satisfaction, profitability, managing change effectively and people development. How our employees live these values every day contributes to the satisfaction of our clients—and the longevity of those client relationships.
What projects is Kitchell working on now?
Among many other things, we're working on the state's largest construction project at Phoenix Children's Hospital.
Over the years, you've been involved in a lot of community projects. What are you working on now?
My wife, Judy, and I have chaired the fundraising for a very special project called Ryan House, a respite home for children with life-limiting conditions and their families. Founding partners included Kitchell, The Board of Visitors, St. Joseph's Hospital and Medical Center, Hospice of the Valley, Orcutt Winslow Partnership and the Junior League of Phoenix.
What have you done to prepare for Kitchell's future?
As an employee-owned company, succession planning is integral to our future. In fact, we've spent the last five years selecting and integrating my own successor, Jim Swanson, our new corporate president and CEO. I've moved on to board chairman, so I'm gradually spending more time on community projects and less on the daily business of a large company.