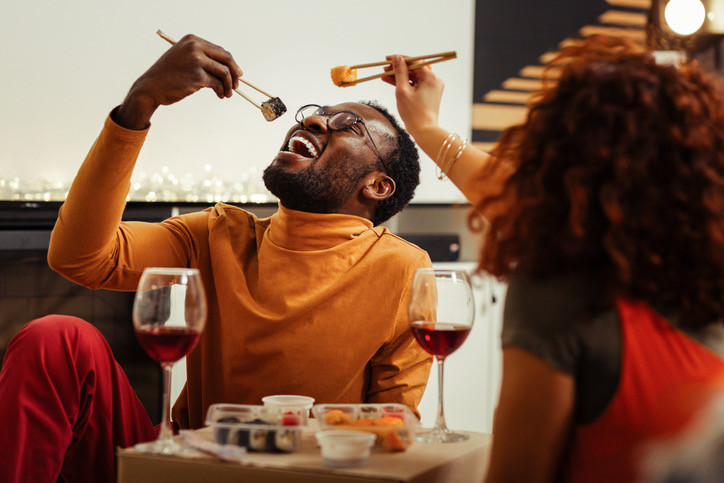 Dating during stay-at-home orders can become a quick afterthought, but now more than ever it is important to keep your love life alive while keeping finances in mind. Dana Lam, a dating expert and author of The Surprise Date Challenge, and provided tips on keeping the romance alive regardless of budget or distance.
What inspired the Surprise Date Challenge?
When we first started dating, my husband Marty suggested that we take turns planning surprise dates every month. He wanted to keep things fresh and exciting. I loved the idea, and we continued to do this throughout our relationship.
We learned of the benefits it had for our relationship and decided that we wanted to help other couples too. In October 2017, we had 10 test couples commit to planning one surprise date a month for three months. The couples shared that their relationship improved because the pressure of planning dates wasn't put on one partner all of the time, and the Surprise Date Challenge inspired them to create memorable moments; this created passion, intimacy and romance – that enhanced their relationship and love for each other. We know it's easy for busy couples to put date night on the back burner, we wanted to make it easy to keep date nights on schedule, so we created the Date of the Month Club.
What are some fun, low-cost dates you would recommend to couples at home during this time?
You can enjoy an at-home cooking class for $49 per couple with Culinary Concepts. Have a karaoke party at home, by finding free karaoke songs on YouTube. Play dress up and get out old Halloween costumes and have dinner as someone else. Create a romantic tent over your bed and be sure to include twinkly lights. You can also create a scavenger hunt in your home or Urban Adventure Quest is offering free online scavenger hunts. We have quite a few great date ideas on our blog, many that are free or inexpensive.
Would you recommend anything different for those who are currently having to do long distance?
Every month we provide our Date of the Month members with Conversation Starter questions, so they are not talking about the same boring things. You can find your own conversation starters online to keep things interesting. You could do an at home paint night and ship everything to each of your homes. Then have happy hour virtually while painting together. With the internet today, it's so easy to share your works of art with one another until you can see them in person.
How important is it for couples to have these dates and times with their significant other?
Novelty in relationship is one of the most important aspects that easily gets overlooked after the initial honeymoon phase passes. Creating new experiences bonds and connects us together. Think of it as filling up your love bank account. You never want your account to be overdrawn. When you plan a surprise for your partner it makes them feel special and loved which is really what we all want.
Is there any advice you would give to couples during these times spent inside?
When we are stressed and anxious it may be challenging to focus on the profoundly important things in front of us. Be sure not to lose sight of your most important relationships and keep the sacred. It's the 'little things' we do for ourselves and our partner consistently that makes all the difference in the world. Write handwritten notes and leave them in surprise places. Use lipstick or dry erase pens to write love notes on the mirror in the bathroom. If you have children at home be sure to carve out some couple time for yourselves where you can be alone together even if it is after they are asleep.