If you loved the jewels from London Gold that were featured in this year's Best Of Our Valley issue, you are in luck!
We partnered with the Best Of winner to pull together the jucier than juicy fashion shoot - bright swim, bright makeup and staycation-friendly jewels are the ultimate 2020 vibe.
Check out our shoppable jewelry credits below!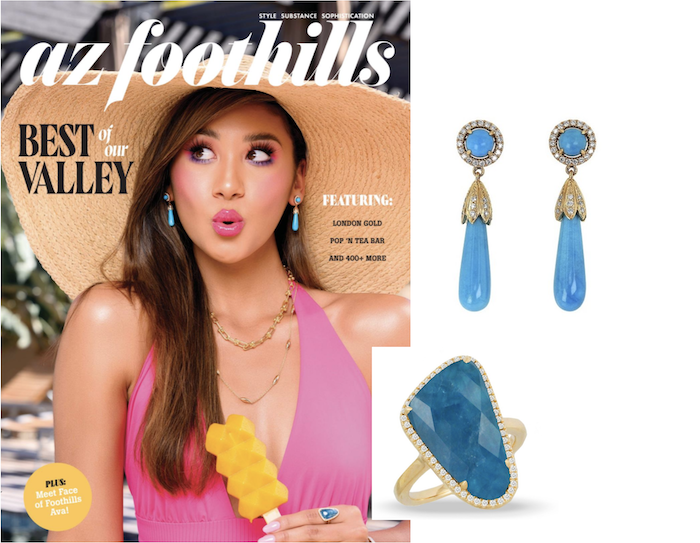 Yael Designs Turquoise & Diamond Dangles, $4,532.
Doves Diamond Halo & Apatite Ring 18KY, $1,929
I. Reiss 14K-Y OPEN LINK NECK., 0.50CT, $6,500
I. Reiss 14K-Y REC. CNTR. RING, 0.15CT, $1,625
Doves Amazon Breeze Ring, $3,087
I. Reiss 14K-Y GALLERY RING, 0.20CT, $1,900