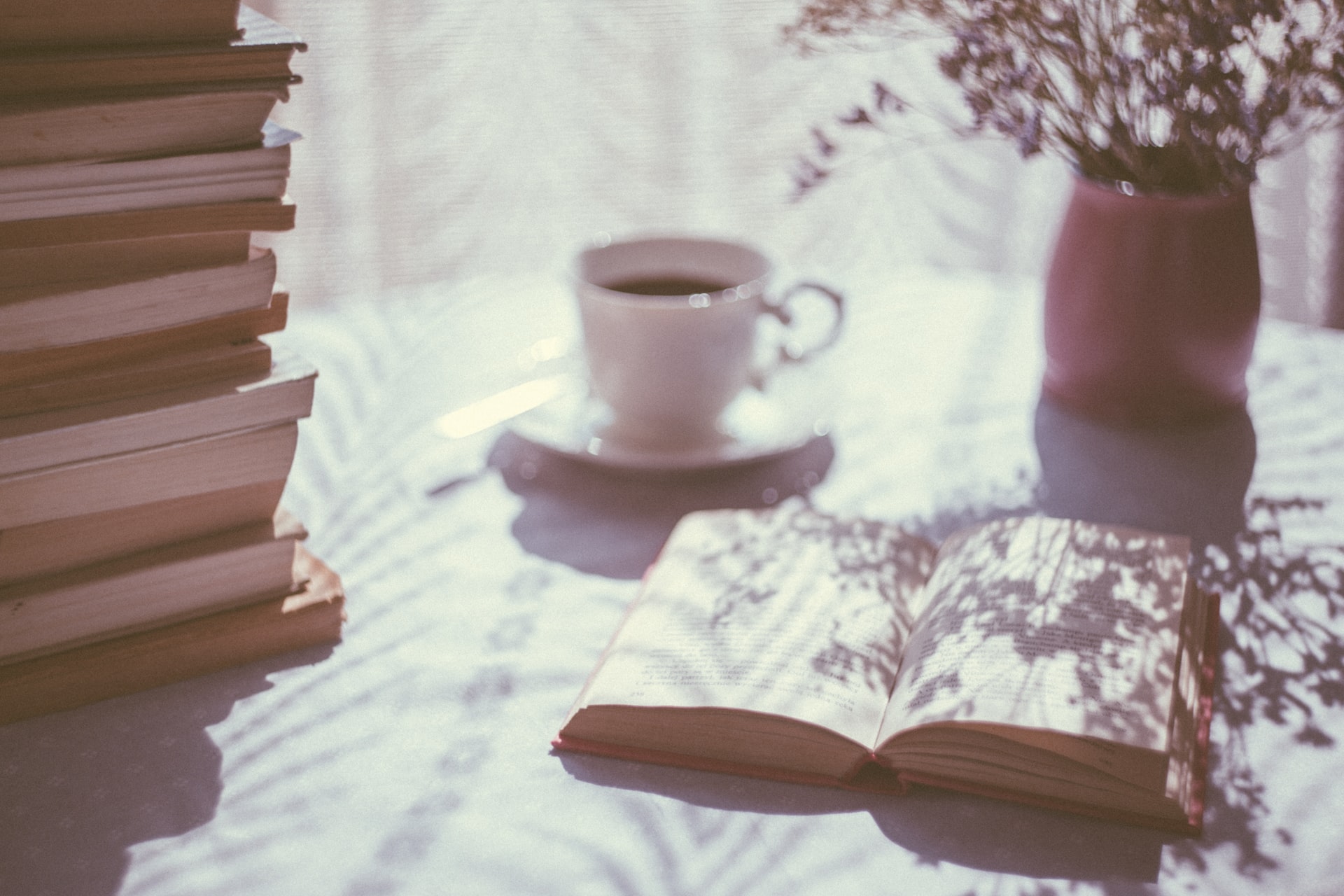 Grab a glass of wine and curl up with one of these standout books, sure to get you through quarantine.

How to Murder Your Life by Cat Marnell
This wild memoir tells the story of former beauty editor Cat Marnell and how she spun out of control while maintaining her glam life. Written by Marnell herself, the story gives a chaotic glimpse into her strung-out world while working at esteemed publications like Vanity Fair, Teen Vogue, Glamour and Lucky (r.i.p.). From her tumultuous silver-spoon upbringing at prep school to the drug-filled gritty nightclubs of the city, office halls of Condé Nast and front-row runway seats, Marnell constantly teeters on the edge of absolute self destruction. The book is written in a humorous voice and goes from shocking and unbelievable to redeeming and hopeful. Buy here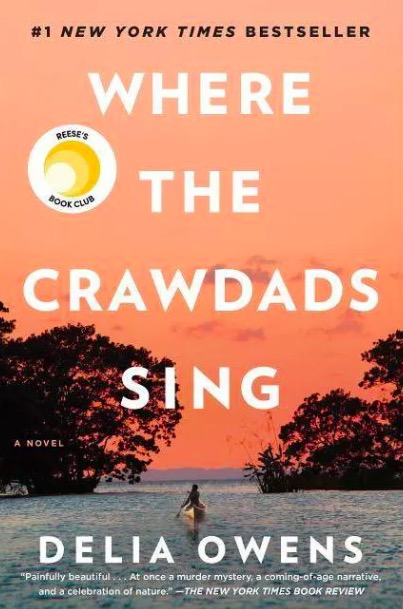 Where the Crawdads Sing by Delia Owens
There's a reason you've likely seen this book on nearly every best-selling list in the past year and if you haven't read it yet, you're truly missing out. The story centers around Kya, a young girl known around town as "Marsh Girl," surviving in North Carolina's swamplands alone, and on a mysterious murder of a popular boy. While it's easy for locals to point the finger at Kya, the outcast who no one understands, she shows them she's not what they think she is. Following two timelines in the 1950s and later in the 1960s, the beautifully written story weaves in the elements of nature and isolation (hello #quarantine) with coming of age and love. The novel is tied up with an eloquent turn of events that reveals an interesting look at human nature and the deep, dark secrets we all hide. Buy here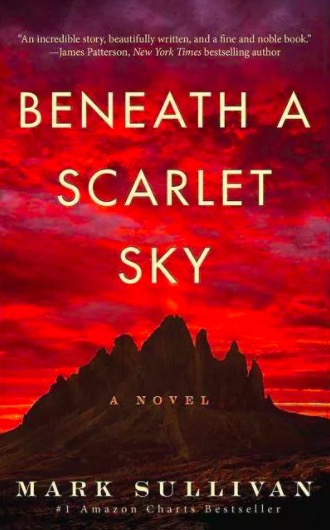 Beneath a Scarlet Sky by Mark Sullivan
Calling all fans of Kristin Hannah's The Nightingale. It's not often you hear WWII stories from Italy. But this one is unforgettable and presents the war from a new perspective. The book follows Pino Lella, a teenage boy living in Milan during WWII, who wants nothing to do with the war. After his family's home is destroyed, his parents force him to enlist as a German soldier, thinking this will protect him from danger. Posing as a Nazi, he ends up becoming the driver to General Hans Leyers, the left-hand man to Adolf Hitler, allowing him the opportunity to be an inside spy for the Allies. The edge-of-your-seat story has it all: top-secret moves, risky love and oh yeah, did we mention it's a true story. The untold tale is nearly impossible to believe and straight from Pino's mouth, who retold the story to the author. Buy here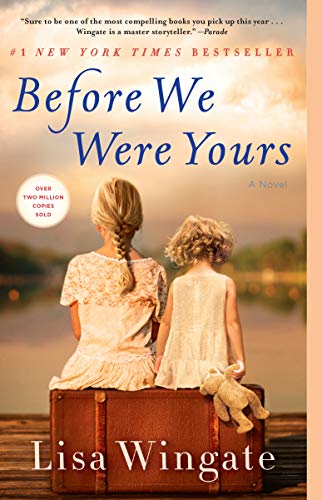 Before We Were Yours by Lisa Wingate
A tear-jerking, heartwarming story, Before We Yours was inspired by the true history of the Tennessee Children's Home Society, a Memphis-based orphanage that kidnapped and sold poor children to wealthy families. The story follows two storylines, one set in Memphis in 1939 and another in present day South Carolina. Living along the Mississippi River in a houseboat, the five Foss children find themselves snatched from their home by strangers and taken to a children's home where they fight to stay together. In present day, a wealthy and successful Avery finds herself back home to take care of her father when she begins to uncover family secrets. While the characters are fictional, the novel brings to life an unbelievable dark spot in American history. Buy here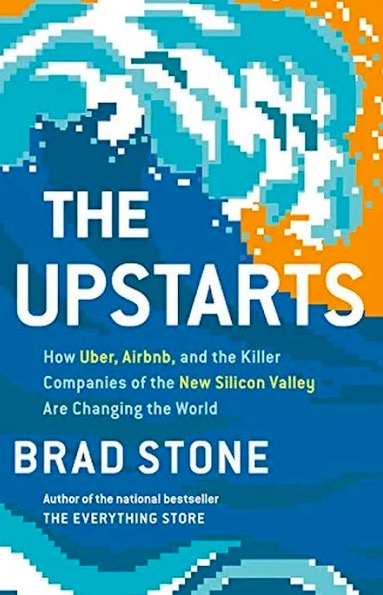 The Upstarts by Brad Stone
You've likely hopped in an Uber or booked an Airbnb at some point in the past, and while we can't do too much of that now (#quarantine), this book will fill the void. Written by Brad Stone, an American journalist, it tells the high-stakes story of how the two now-massive companies were founded. Both rising to the top at nearly the same time, the two parallel stories chronicle how Uber and Airbnb both changed Silicon Valley, how they impacted major government and social culture around the world and the high-stakes drama along the way. With plenty of familiar faces and tech companies you never expected to be involved, this is not your typical, boring business read. Buy here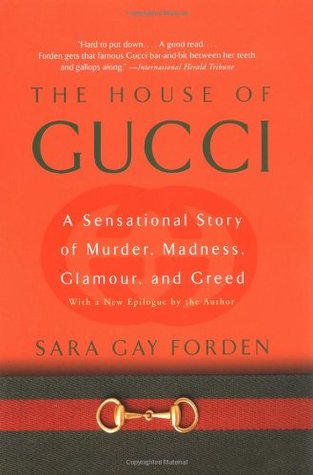 The House of Gucci by Sara Gay Forden
If you thought The Assasination of Gianni Versace was a wild tale, wait until you hear this one. When Maurizio Gucci, grandson of Gucci's founder Guccio Gucci, is gunned down in his Milan office in 1995, all fingers point to his jealous ex-wife Patrizia. The story dives into the founding of the luxury brand and its rocky growth into a global company before family drama ultimately tore it apart and led to murder. It then chronicles the rebuilding of the brand with Tom Ford at the creative helm, all while the Gucci name was being dragged through a murder trial. This is a story of extreme betrayal, the inner workings of one of the world's largest luxury brands and the rise and fall of the Italian fashion house and the family behind it. Buy here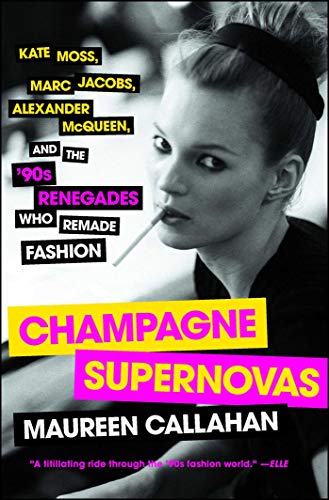 Champagne Supernovas by Maureen Callahan
All hail the 90's. If you remember heroin chic, idolized Kate Moss or miss punk rock, this edgy-but-glam book will knock you back into a decade that changed fashion forever. Following the aforementioned accidental model-turned-superstar and two of the time's biggest designers Alexander McQueen and Marc Jacobs, Champagne Supernovas tells the story of how these outcasts turned fashion on its head at just the right time. With stories and insights from those who were there, like editors, photographers and stylists, this exciting tale is perfect for anyone who loves the wild world of fashion or grew up in the 90's. Buy here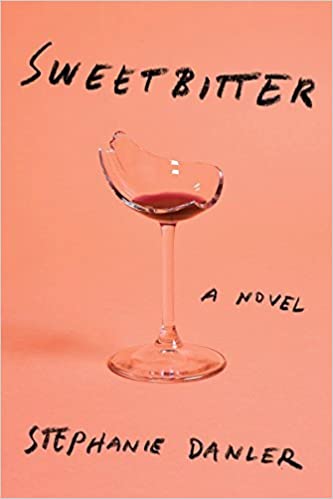 Sweetbitter by Stephanie Danler
After Tess decides to up and follow her dream of living in New York City at age 22, she finds the city has a life of its own. She finds a job working as a server at a hot downtown restaurant and is quickly thrown into the wild world of the Big Apple's dining scene. Between posh, uppity dining rooms to adrenaline-packed nightclubs, gritty dive bars and cramped studio apartments, this coming-of-age story showcases the whirlwind of being young. For anyone who's ever worked in the restaurant industry or has an affinity for the City, this one's for you. Buy here
Bonus: When you're done reading, start watching! Sweetbitter is now a television series on Starz.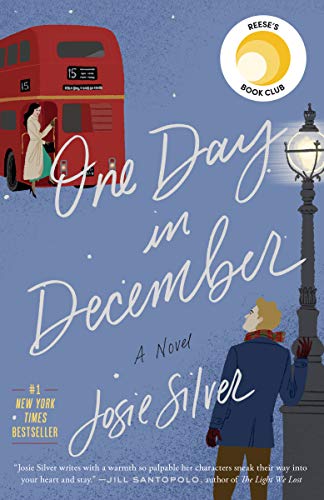 One Day in December by Josie Silver
When Laurie locks eyes with a stranger on a bus one wintry day in London, she knows it's love at first sight. But before she can get on, the bus is long gone. So she does what any young, sensible woman would do. She spends the next year determined to find the man again, searching him out in bars and restaurants (#TBT), on the street and in stores, before finally she finds him. The only problem is, it's her best friend's new boyfriend. One Day in December is a story about friendship and fate and how sometimes it's a really twisty, winding road to get where you're supposed to be. Buy here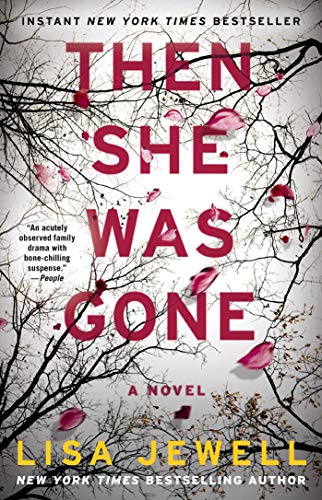 Then She Was Gone by Lisa Jewell
On the brink of summer break, Ellie Mack was a successful teenager from a loving home when she disappeared into thin air. Now, ten years later, her mother Laurie is determined to finally get herself back together after a divorce and figure out what happened to her daughter. And things begin to look up when she meets Floyd. Charming and charismatic, Floyd is a breath of fresh air. But when she meets his youngest daughter, she can't shake the weird notion that she reminds her of her own daughter Ellie who's still never been found. Buy here