Page 1 of 2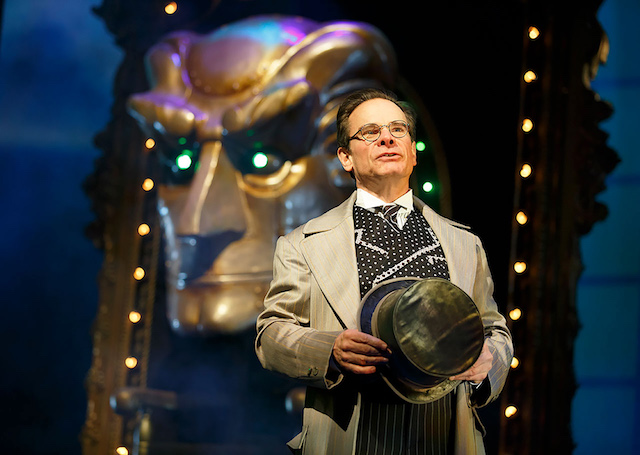 People respond most to authenticity. And as a performer, your perhaps greatest tool is your ability to sincerely connect with an audience in a way that moves them emotionally, inspires a charge to a cause or encourages them to reassess their perceptions of something.
It's a feat that even some of Hollywood's greatest actors and actresses have failed to achieve. The sure sign of a performer whose art is centered on transparent connectivity is the proof that their career can flawlessly span decades. The reality is that if an audience loved you once, they'll continue to love your progression as a performer.
For no one is this truer than Peter Scolari.
After reoccurring roles throughout the 80's and 90's in TV sitcoms like "Bosom Buddies" and "Newhart," Scolari grew especially comfortable with theatrical productions. Over the course of his career, he's starred in massive Broadway hits like "Wicked" and "Hairspray," and has found a sense of freedom in the character resurrection and redemption that is offered through stage performances.
Arguably, Scolari's most career-defining break came with his pivotal role in HBO's pop culture phenomenon, "Girls." He played the role of Lena Dunham's queer and often-conflicted father, and his stunning work ultimately led to him earning an Emmy for Outstanding Guest Actor in a Comedy Series.
Scolari's versatility as a performer has allowed him to garner an eclectic range of acting credentials, as well as an unparalleled career in every realm of the entertainment industry, from film to television to theater, and everything else in between.
This fall, Scolari will embody the beloved character of Don Quixote in "Man of La Mancha," a musical adaptation based off of the 1959 teleplay, "I, Don Quixote." While it will be his first time working with the Scottsdale Musical Theater Company, he's certainly no stranger to life on the stage.
As he prepares for this next role, Scolari chatted with us about Broadway, his proudest work, and how former co-stars-turned-friends Bob Newhart and Tom Hanks still inspire him to this day.