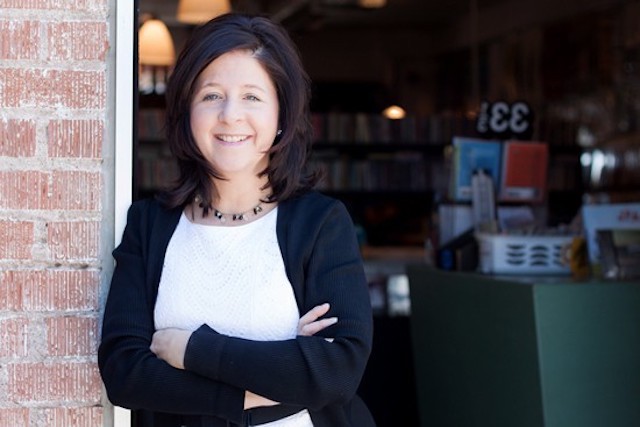 The Devour Culinary Classic is a two-day festival that highlights the brilliant, unique and extended local food community that encompasses Arizona culture. At the heart of the festival is Kimber Lanning – a food connoisseur herself, Lanning is the founder of the nationally-acclaimed event, as well as Local First.
We had the opportunity to chat with Lanning about the Devour Culinary Classic, staying true to her creative vision and what her influence on the southwestern culinary scene truly means to her.
AFH: How would you say that the Devour Culinary Classic has evolved since its inception?
KL: Well, it hasn't necessarily, because we haven't changed that mission. We're still the only one that is totally focused on shining a spotlight on Arizona talent, and we moved it from the Phoenix Art Museum to the Desert Botanical Garden. We added a lot of thoughtful components that we thought would help make it more of a unique experience. So, there's a lot of art aspects that are incorporated into the event and that are underscoring the culinary arts and its connection to both performing arts and visual arts. We also have evolved into doing more pairings between the chefs and menus and the wineries that are there. That's really it. The other thing I might mention is that since it has evolved, we're able to bring in national food critics, which is helping to get the word out about everything that's happening here.
AFH: And the fact that the festival – as a whole – hasn't necessarily changed or strayed away from its core mission, is that something that you pride yourself on?
KL: Absolutely. When you have a festival that continually gets rated the best festival, I think people naturally assume that we want to keep growing it in terms of attendees and the number of restaurants. When in reality, that's not our goal. Bigger food festivals don't necessarily mean better. In fact, if you have too many ticket holders, you lose your best chefs because they simply can't produce a high-quality sample in those kinds of volumes. So, over the years, we've only increased the number of tickets by fifteen percent, which is very small growth considering its been explosively popular and has won all kinds of awards. So, I am proud of that and that we've managed to stay true to our mission which incorporates the best Arizona talent.
AFH: With this year's festival in particular, what can event attendees expect?
KL: One thing that they're going to take away this year is a recipe book. We've created a small recipe book that features 10 chefs and that will serve as a takeaway. It's our 10-year anniversary, so we wanted to feature 10 chefs and there will be more opportunity to have specifically curated wine sampling near food sampling stations. We wanted to appropriately pair wine samples with their complementing dishes, so that's what we did. We're also doing chef demonstrations this year, which will be a great opportunity for people to come and learn first-hand from some of their favorite chefs. So yeah, those are the highlights among many others.
AFH: You're also involved with Local First. Can you tell me a little bit about that organization?
KL: Well, I'm the founder of Local First Arizona and my role is generally to run our foundation, the Local First Arizona Foundation. I'm kind of leading the charge, if you will, for Arizona's restaurants.
AFH: Kimber, for you, what does it mean to have such a huge impact on not only the Arizona food scene, but also the southwestern culinary scene as a whole? Is it an influence you ever expected to have?
KL: I look at it humbly, and I look at it as a responsibility more than anything else. It takes a whole group of people and I've got a great team around me. Certainly, the chefs do the heavy lifting – they're the brilliant ones. So, I look at it as a responsibility and I take my role very seriously.