Finally! After four months abroad, well over fifty hours of traveling, and thousands of sheep later, I am finally back in the Arizona sunshine. Being in New Zealand was an experience I will never forget, but home is where the heart is and I am so happy to be back. As are my friends: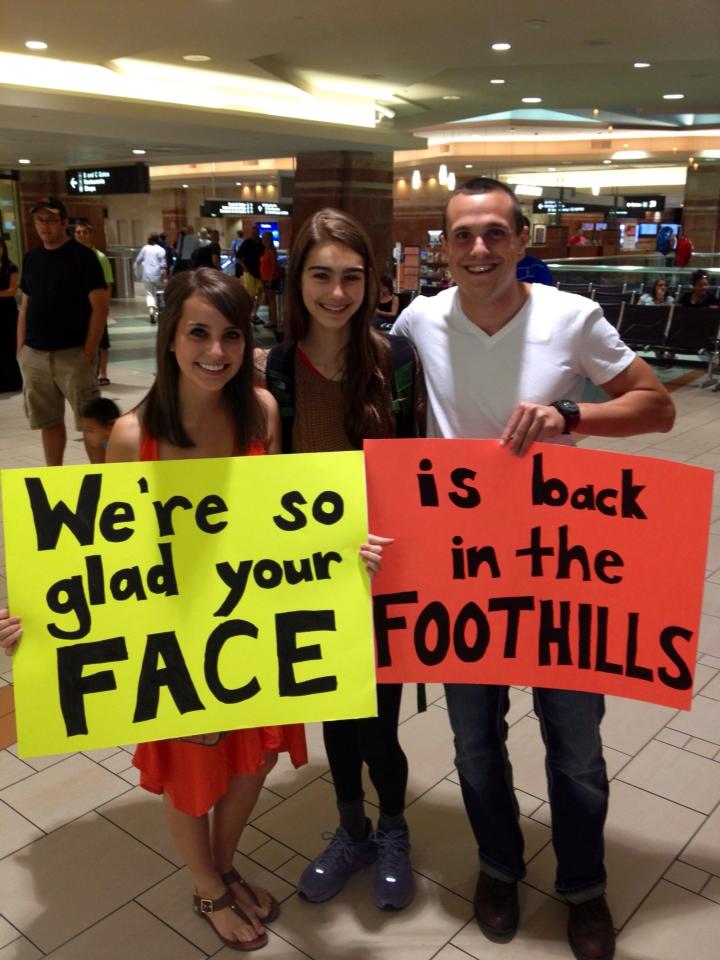 It was strange how things just fell back into place, once I had unpacked and shed the brutal effects of airplane food and jet lag. Apart from my youngest brother's growth spurt (he is now taller than me), everything is so…normal. I imagine it's not easy adjusting for everyone who returns from an overseas adventure, but I settled back into my routine with minor bumps and bruises. After a few days, I felt as if I had never left. It was reassuring to discover that, even though life went on in my absence, there was always a space waiting for me.
Now that I have been home for a couple weeks, I'm getting ready to leave again, this time to Hawaii with my family. Hopefully when I get back, I'll be able to uphold my title as the 2013 Face of Foothills in ways other than snacking on the twelve boxes of Pops Chips that were delivered while I was away. But until then, Happy Fourth of July and good luck to everyone who made it to the first round of voting!
My pride and joy.