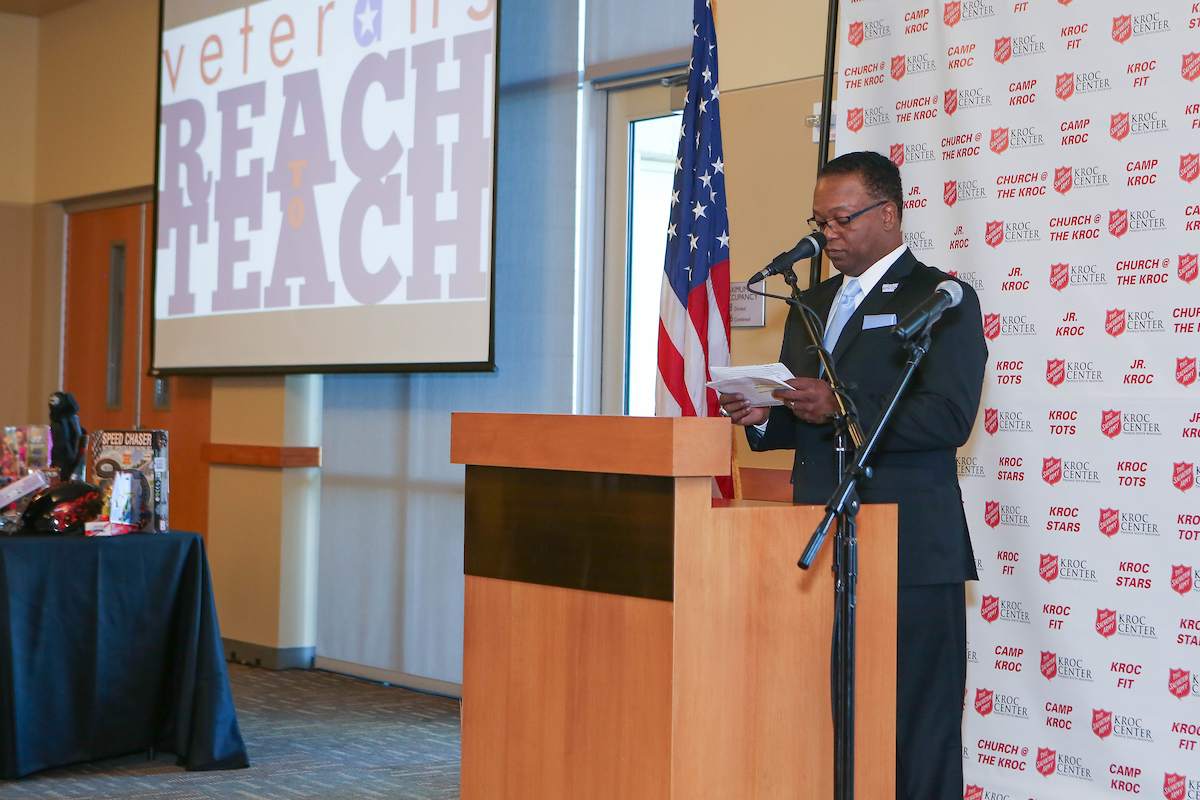 Award-winning serial entrepreneur and Operation Desert Storm veteran, Alan Powell, is bringing HeroZona, a week-long event that provides Arizona's veterans a networking event, to the state from Nov. 4 to Nov. 12.
The series of events include job fairs for veterans, networking opportunities, public recognitions at sporting events, festivals and activities. Some of the most notable HeroZona events feature HonorWalk, Salute to Veterans Festival, a job and hiring fair and an expert panel of local business owners.
"I wanted to create something big for veterans," Powell says. "We consolidated all our small veteran events and we put them under one umbrella: HeroZona."
Powell says HeroZona will allow veterans to find opportunities all in one place. Sometimes, he said, veterans may not hear about local networking events, or they may be too spread out.
With more than 300 corporations participating and 660 veterans signing up to match up with companies for interviews, HeroZona will improve America's support of veterans through corporate matching, networking, entrepreneurial connections, hiring events, and seminars.
"We want the event to grow and be the largest signature event in the country," Powell says. "This is the one event where everyone comes together no matter religious or political views. We just want to give back to those who did so much for our country."
More information about each event is below.
Friday, Nov. 10: Veteran Business Panel + NaVOBA Awards, 12:30 p.m. at Phoenix Convention Center
Once a leader, always a leader. Seven percent of Arizona's population is veterans, and there are many lessons to be learned and shared among them. From starting one of the largest master planned community development companies in Arizona with the $38 in their pocket to running an NBA franchise, three Arizonans who became entrepreneurs after their military service will discuss their transition into civilian life at a free luncheon on Friday, Nov. 10, at the Phoenix Convention Center. The panel, moderated by CNN's military analyst Major General James A. "Spider" Marks (Ret.), will include Edward J. Robson of Robson Resort Communities, Paul Smiley of Sonoran Technology and Jason Rowley the president of the Phoenix Suns.
Friday, Nov. 10: Arizona Roadmap Hiring Event, 9 a.m. to 4 p.m. at Phoenix Convention Center This is more than a job fair – it's a hiring event. Veteran job seekers could potentially land an interview the same day as the event. Veterans interested in participating are strongly encouraged to register and submit a resume online before the event. Walk-ins are also welcome.
Saturday, Nov. 11: Salute to Veterans Festival, 1 to 5 p.m. at Steele Indian School Park After the Phoenix Veterans Day Parade – the third largest in the country – join tens of thousands of participants and spectators at the Salute to Veterans music and comedy festival at Steele Indian School Park. HeroZona and Checkered Flag Run Foundation founder Alan "AP" Powell is one of the appointed grand marshals. The mainstay parade ends around 1 p.m., after which visitors are encouraged to catch a free performance by American Hitmen – a band of Marine Corps Combat Veterans – and the GIs of Comedy – nearly a dozen warrior comedians who have served in the Army, Navy, Air Force and Marine Corps. One of Arizona's well-known veterans, Sen. John McCain, who served in the U.S. Navy, will also be honored with a Lifetime Service Award.
Sunday, Nov. 12: 7th annual Honor Walk, 7 a.m. at Talking Stick Resort Arena HeroZona finishes with the 7th annual Honor Walk and 5k Fun Run on Sunday, Nov. 12, at Talking Stick Resort Arena in downtown Phoenix. Vintage aircraft will fly over the walk route, escorted by the Patriot Guard Riders. Veterans can participate for free. Registration for non-veterans is $30 or $50 to include a T-Shirt.
For a full list of HeroZona events, visit herozona.com.