Page 2 of 2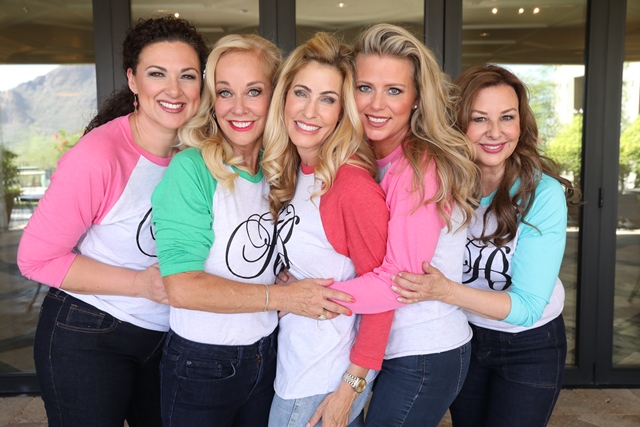 Each fall, 100 philanthropic Valley women put together a spectacular and grand gala, the Heart Ball, with a purpose to raise funds and awareness for heart disease. In 1959, when the ball was first introduced to the Valley, research for pacemakers and bypass surgery was just starting, and the funds raised from the event contributed to that. Overall, the hard-working women of the Heart Ball have raised more than $30 million. Due to the funds raised at last year's luxury event, Halle Heart Children's Museum in Tempe, the only cardiovascular learning facility in the nation in which children can learn about the organ in creative ways, is now open to the public Monday through Saturday compared to previously only being open primarily for school events.
Where last year's platform focused on women and heart disease, this year, the platform is CPR in schools, which is in relation to the 2016 legislation that passed in Arizona making it a requirement for high schoolers to be trained in CPR before they graduate. The plan this year is to raise enough funds to supply the necessary equipment required to support the CPR training in school's legislation.
In addition to educating people on the value of knowing CPR, the education of women is also an important mission of this year's Heart Ball in continuation of the 2016 event platform. "It is an epidemic in our country that one in three women are dying of heart disease and stroke [due to the fact] women are often misdiagnosed, and we need to make each other aware," says 2017 Heart Ball chairwoman, Char Hubble. The majority of the women on the committee have had personal experiences dealing with heart disease, making them more persistent in getting the word out about how serious the disease is and how it can affect the community. Hubble expresses how heart disease has personally affected her. "My mother had gone to her doctor and was diagnosed with 'swallowing wrong.' That evening, she had congestive heart failure, which then led to a quadruple bypass. The mission of Heart Ball 2017 is to educate and empower. [We aim] to educate women that this is not just a man's disease."
The highly-anticipated ball is planned by the chairwoman, who takes on the role of chair-elect one year before the ball to learn the responsibilities she will undertake. "It's a full-time job for the Heart Ball chairman and the committee. It's not a women-who-lunch committee," says Robin Sewell, who has been on the committee for the past 10 years.
The committee spends a lot of time and effort to plan educational events to make the community more aware of heart disease and be more adept to take charge and help in various situations. An example of this was seen with a young child who, due to his CPR training, was able to save his coach and administer CPR to him when he passed out. This child is now a spokesperson for the local chapter of the American Heart Association and serves as an archetype for ones who are informed and trained to act in similar situations. It also shows the importance of getting the younger generation informed and declining the rate at which people are dying from heart disease.
"It's not just a pretty ball with a pretty dress," Sewell says. "There's meaning behind it since the funds raised are going to important education and [saving lives]."
To Learn More
Heart Ball 2017 will be held on Nov. 18 at 6:30 p.m. at The Phoenician in Scottsdale. ahaphoenix.ejoinme.org.