Page 4 of 5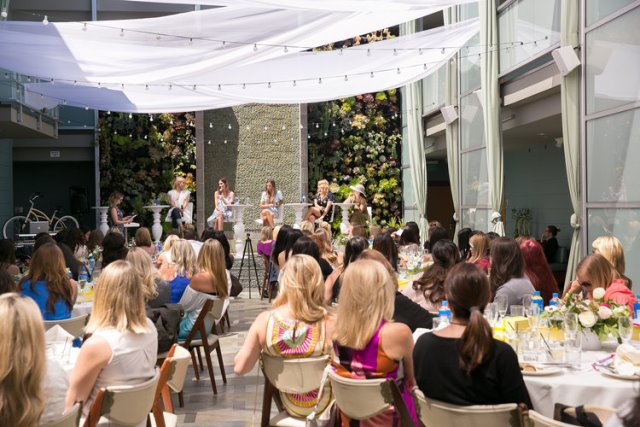 One way to support the GirlTalk Network's Self Love program is by attending a GirlTalk Network's Connect + Inspire event. At the Connect + Inspire events, women from all ages and a variety of backgrounds come together to uplift one another. "We really give women a brand, a voice, a space and 100 percent of the proceeds go towards our free school program that empowers and support the next generation of women," says Pendrick.
The Connect + Inspire events include panel and keynote speakers discussing topics pertaining to women's lives and success. "We have an empowering panel of inspiring women to share their experiences they do Q and A's, they share their personal stories and they share how they overcome obstacles to pursue their dreams," Pendrick says. There are also other activities to participate in at the event including "silent auctions, giveaways and pop-ups," says Pendrick. When Pendrick plans the Inspire + Connect events, she wants women to leave feeling confident and encouraged to follow their dreams. Pendrick says, "I really want them to feel on top of the world ready to leave and be 100 percent themselves with no apologies and self-love." Pendrick goes on to say she wants women to feel as though they "just walked away with 100 new friends and feel this incredible sense of empowerment and support." 
Twin sisters Nikki and Brie Bella are keynote speakers at the Connect + Inspire event. Nikki says her experience being a part of the event is moving. "The stories and connections drive you to become stronger. To me, GirlTalk is so empowering for women and what women empowerment truly stands for," she says. When speaking at the Connect + Inspire events, Nikki and Brie talk about their success and motivation. "My sister Brie and I love to talk about how we turned our nos into yeses and negatives into positives. How we broke the male dominated world and just wouldn't give up. We discuss how we rise above hate and how far your passion can take you," she says.