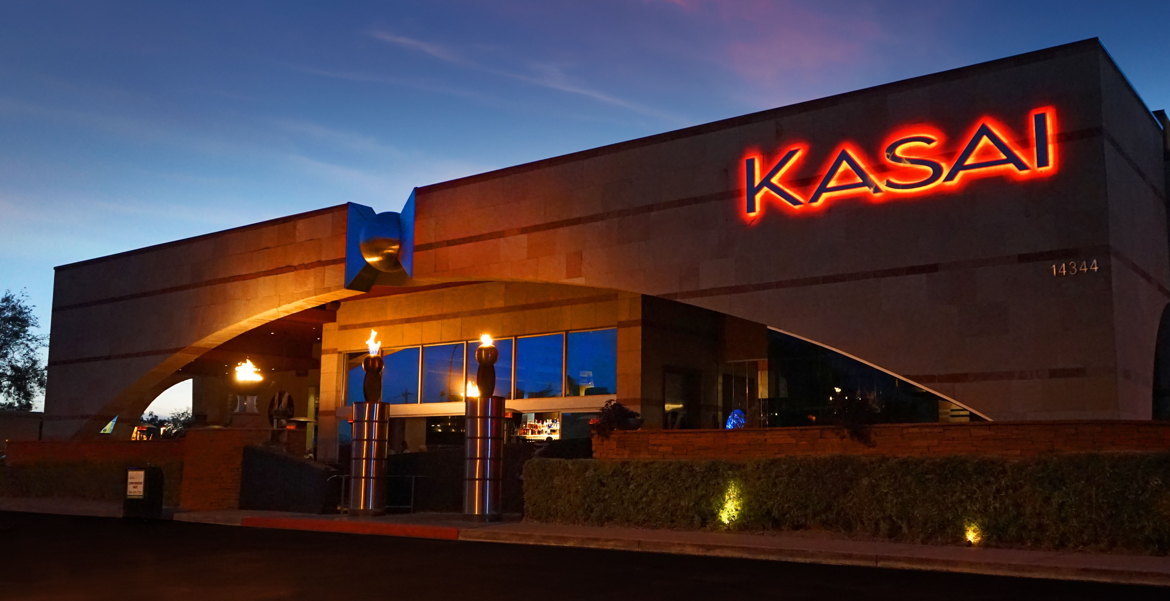 On Thursday, August 26, 11 Marines, one Army Soldier and a Member of the U.S. Navy, paid the ultimate sacrifice after an attack at the Kabul airport in Afghanistan. In honor of those 13 servicemen, from Tuesday, September 7th to Friday, September 10, Kasai Japanese Steakhouse is donating 10% of all sales from Teppan Table #13 to the nonprofit Tunnels to Towers Foundation. Then, on Saturday, September 11 and Sunday, September 12, 20% of ALL RESTAURANT SALES from those two days will also be donated to the Tunnels to Towers Foundation in remembrance of the 20th Anniversary of 9/11.
The mission of the Tunnel to Towers Foundation is to honor the sacrifice of New York firefighter Stephen Siller who laid down his life to save others on September 11, 2001. The organization also honors the military and first responders who continue to make the supreme sacrifice of life and limb for the United States.
Kasai Japanese Steakhouse is located at 14344 N. Scottsdale Rd. in Scottsdale and is open for dinner Tuesday through Sunday. The restaurant is closed on Mondays. You can follow them on Instagram (@kasaiaz) and Facebook (@KasaiScottsdale). Thank you!