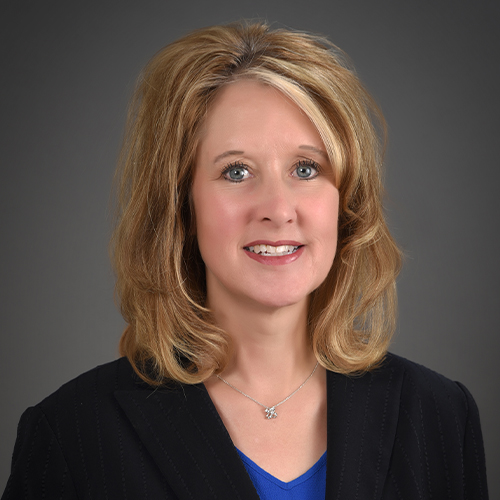 Teen Lifeline Honors Mercy Care President & CEO Lorry Bottrill for a Lifetime of Dedication to Community Health
Alfred J. Molina Community Lifeline Award to be presented during Connections of Hope gala Friday, Oct. 1 at Omni Scottsdale Resort & Spa at Montelucia
Teen Lifeline will honor Lorry Bottrill, president and CEO of Mercy Care, with the prestigious Alfred J. Molina Community Lifeline Award for a lifetime of dedication to community health and wellness.
The 17th award presentation will be made during the Annual Teen Lifeline Connections of Hope gala on Friday, Oct. 1.
"I'm inspired by the dedication of the young volunteers who help other teens struggling with thoughts of suicide," says Bottrill. "Combined with the tireless prevention efforts of the staff, Teen Lifeline is saving hundreds of lives every year throughout Arizona."
Bottrill and her team of 1,200 employees at Mercy Care manage physical and behavioral health benefits for more than 450,000 Arizonans. Mercy Care covers members statewide under six different contracts with the state and serves as the Regional Behavioral health Authority in Maricopa County. Mercy Care is also the statewide health plan for children in the child welfare system and provides access to care for 16,000 members who are eligible for both Medicare and Medicaid through its dual eligible special needs plan, Mercy Care Advantage.
"Lorry's leadership and dedication for the past 25 years have made a lasting impact on healthcare in Arizona and the access our teens have to mental health resources," says Hugh Lytle, Connections of Hope co-chair. "Her passion for helping Arizona children and teens made her a unanimous choice for this year's Alfred J. Molina Community Lifeline Award."
Bottrill has served on the Board of Directors for the Desert Southwest Chapter of the Juvenile Diabetes Research Foundation (JDRF) since 2011 and is currently its vice-chair. She is a Board member of Health Current, Arizona's health information exchange, and of the Foundation for Senior Living. Bottrill also chairs the Arizona Association of Health Plans (AzAHP).
Connections of Hope is the largest fundraiser supporting Teen Lifeline each year. The event celebrates Arizona's youth by providing teenage volunteer peer counselors from Teen Lifeline an opportunity to share their stories of saving lives through the free 24/7/365 hotline.
This year's event is chaired by Barbara and Hugh Lytle of Paradise Valley.
Event sponsorships, ranging from $2,500 to $100,000, are available by contacting Jennifer Kabrud at Teen Lifeline at 602-248-8337 or This e-mail address is being protected from spambots. You need JavaScript enabled to view it .
Guests at Connections of Hope, which begins at 6 p.m. on Friday, Oct. 1 at the Omni Scottsdale Resort & Spa at Montelucia, will enjoy a delicious meal coupled with both live and silent auctions. The resort is located at 4949 E. Lincoln Drive in Scottsdale.
Individual tickets start at $300 and can be purchased online at TeenLifeline.org/connections-of-hope-gala.
Previous Alfredo J. Molina Community Lifeline Award honorees include Sissie Roberts Shank, Erik Olsson, Tom Hatten, Donald Tapia, Jordin Sparks, Larry Fitzgerald, Jerry Colangelo, Bridget Pettis, John R. Norton III, Linda and Bill Pope, Derrick Hall, Carole and Bob Machiz, Peter Thomas and the award's namesake, Alfredo J. Molina.