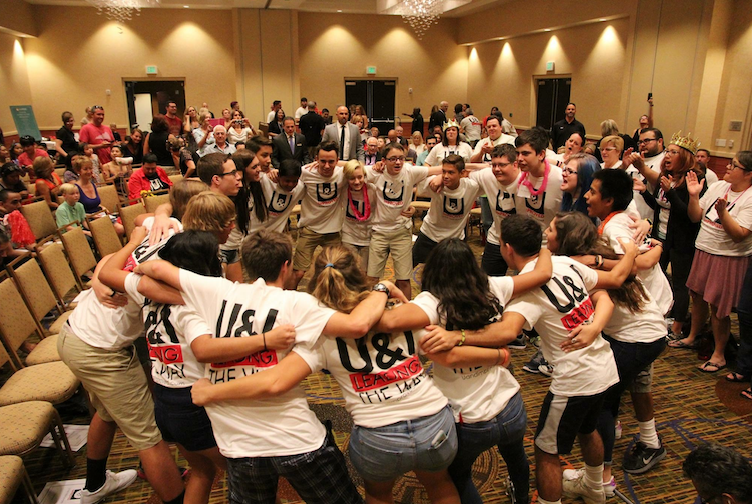 12 AZ Teens Eligible to Win a FULL Scholarship for a Weekend-Long Leadership Program - U The Teen Leader, August 6-8, 2021
Nominate a deserving teen (ages 14-18) by June 14, 2021
A staggering 95% of teens say they have felt inferior at some point in their lives and 90% say they carry emotional scars. Do you have a teen who could use a confidence boost, needs to build their self-esteem or could use help in figuring out a plan for their future? Nominations are now open for teens ages 14-18 to receive a chance at a FULL scholarship to an inspirational weekend of self-improvement at U The Teen Leader, happening August 6-8, 2021 at the Marriott Scottsdale.
Hosted by the local non-profit, U & Improved Leadership Foundation, the U The Teen Leader class (which normally costs $2,295/teen to attend) is a life-changing program that helps teens become confident, caring and ambitious leaders in both their own lives and communities. Thanks to generous donors and sponsors, the foundation is able to provide scholarships to twelve deserving teens who do not have the financial means to attend this class.
"Our teens need our support now more than ever," said Founder and CEO Jodi Low. "To be inspired, gain leadership skills and know that others believe in them is monumental in their development. And we have seen first-hand each year how not just life-changing but life-saving this class can be."
If you know of a teen who deserves this opportunity NOMINATE THEM HERE, before the deadline of June 14, 2021.
Developed under the same training methodology as U & Improved's award-winning adult classes, U The Teen Leader give teens hands-on experiential training in a weekend-long class that covers skills and techniques not taught in schools and unlike any other teen leadership program in the nation.
The program uses challenging processes that build character and teach confidence, teamwork, compassion, trust, honesty and the importance of asking for and accepting help from others. The training delivery method is unique in that students practice these new life skills so they can immediately apply them when they return home.
For more information and to nominate a teen, visit www.uandimprovedfoundation.org.
For ongoing updates, news and other leadership insights from U & Improved, connect with them on
Facebook, LinkedIn, Instagram and Twitter.