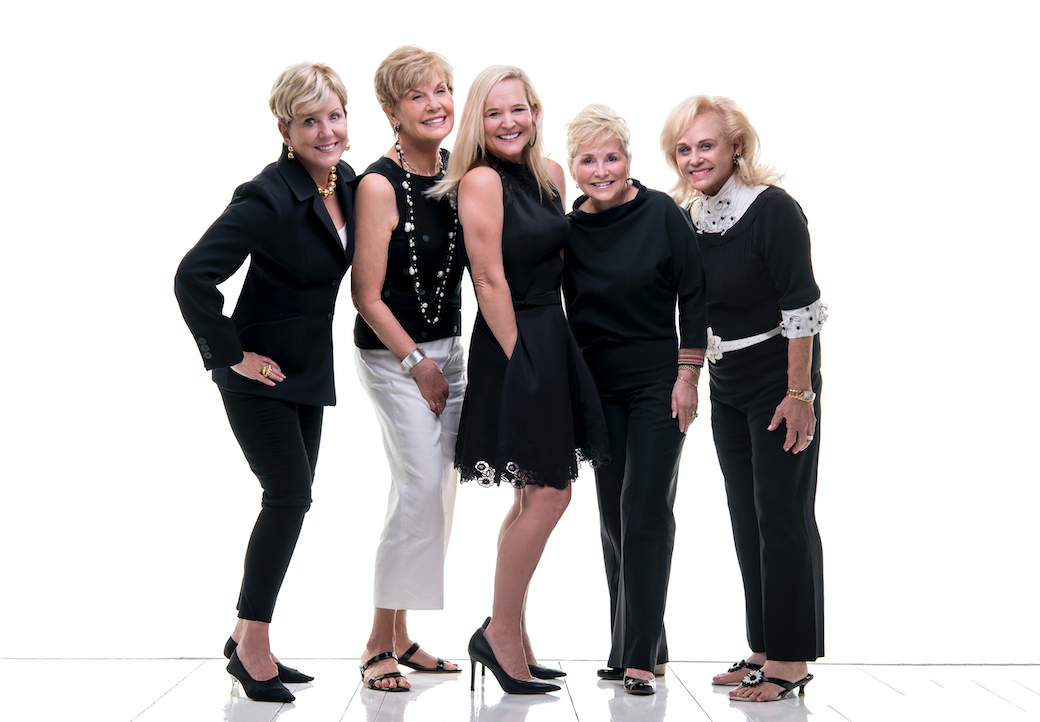 PANDA Founding Member Jacquie Dorrance, PANDA Founder Robyn DeBell, PANDA President Tammy Ryan
PANDA Founder Penny Gunning, PANDA Founding Member Nancy Berge
Members of the Phoenix Women's Board of the Steele Children's Research Center at the University of Arizona have contributed $5 million to establish an endowed directorship of the center. The Phoenix Women's Board is known as PANDA, or People Acting Now Discover Answers.
The Fayez K. Ghishan, MD, PANDA Endowed Directorship will provide support to further pediatric research and leadership at the Steele Children's Research Center. PANDA works to raise awareness and private funding for the Steele Children's Research Center; to discover cures for children's diseases through research and heal very sick children, and to teach medical professionals in the field. Thanks in large part to PANDA, a Steele Center opened in Phoenix in 2014.
"We've met families who have gone all over the country and spent thousands of dollars with no solution. And then they end up at Steele, and within one visit they're on their way to finding answers. It's truly incredible," said Tammy Ryan, PANDA president.
The $5 million gift endows the directorship celebrates Ghishan's 25th anniversary as director. Funded by grateful patient families and admirers, it seeks to acknowledge in perpetuity Ghishan's research, his dedication and connection to pediatric patients, his passion for educating future physicians, and his ability to make people feel heard and respected.
When Ghishan arrived at Steele Children's Research Center in 1995, no pediatric basic science research was being conducted in Arizona. Under his leadership, the center has become Arizona's flagship pediatric research institute. The Steele Children's Research Center also provides clinical care in Phoenix and Tucson.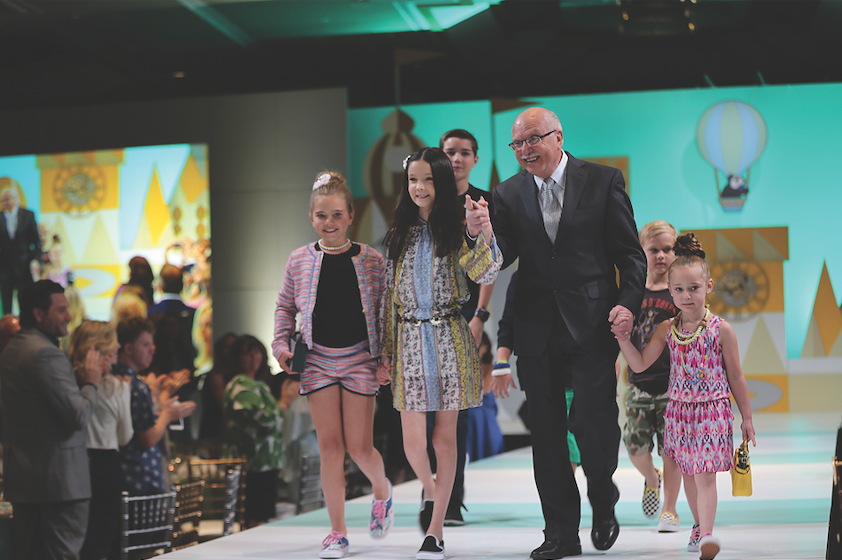 Fayez Ghishan with models at the PANDA Children Helping Children Fashion Show in Phoenix. The event attracts more than 1,000 attendees each year and has raised more than $15 million over the past two decades for the Steele Children's Research Center.
Ghishan is internationally recognized for his research in pediatric gastroenterology and nutrition. He has made groundbreaking scientific discoveries, including cloning genes involved in intestinal function; written hundreds of research articles on studies to advance the world's knowledge in his area of study; earned continuous funding for his research for three decades, and twice received the National Institutes of Health's prestigious MERIT Award for "Consistent and Excellent Contributions to Scientific Knowledge."
Ghishan and his team of researchers and physician-scientists conduct research in areas including autism, autoimmune disorders, cancer and blood diseases, Type 1 diabetes, gastrointestinal disorders and lung disease.
"It is vital during this time of COVID that parents reach out to their pediatrician and not ignore any symptoms related and not related to COVID their child might be experiencing. This will ensure preventative measures can be taken and help with early detection of serious illnesses," said Ghishan. "Keeping regular pediatric appointments will also allow the child to stay current on all vaccinations."